Killinghall Church of England Headteacher
Harrogate

Welcome, and thank you for your interest in our Headteacher opportunity
Dear Applicant,
We are delighted that you are interested in applying for the role of Headteacher at Killinghall Church of England Primary School. We have provided what we hope is useful information to help you understand our school, its culture and our pupils. The role will be one in which you can develop your career whilst making a difference to the lives of our pupils, staff, families, and the community.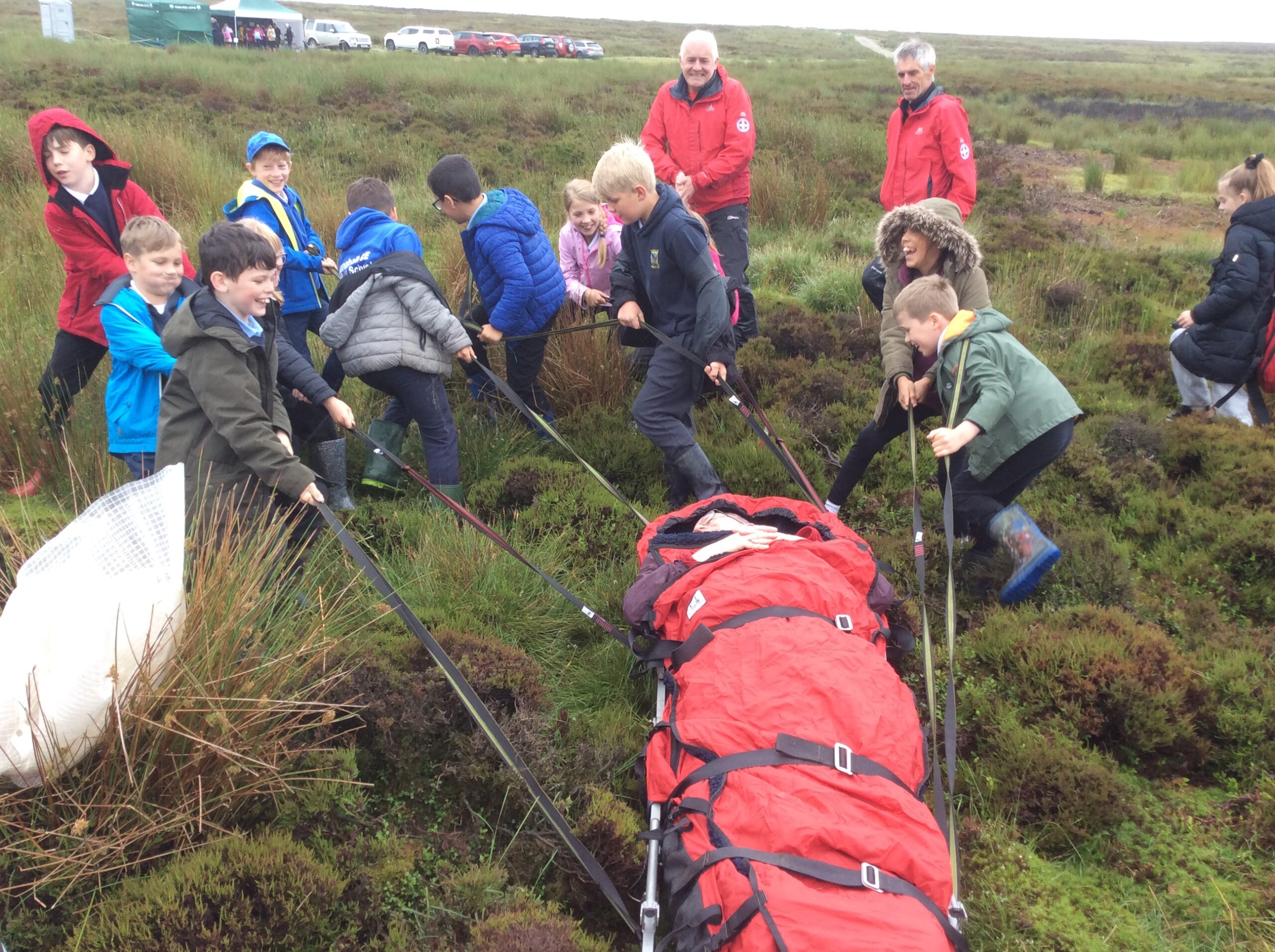 Killinghall is a thriving, successful and happy school. We were rated by Ofsted as 'Good' (with outstanding EYFS) in September 2022 and rated by SIAMS as 'Outstanding' in 2016.We are a school who are continually looking to improve, innovate and evolve through our Christian ethos whilst assuring high academic standards. We place the utmost importance on developing confident, thoughtful, and well-rounded young people. Against these solid foundations, we are looking for a new Headteacher to open the next chapter of our journey.
Our local area is rapidly expanding with several new housing developments within the school catchment area. This has meant that the school has nearly doubled in size over the last 6 years. The new developments have changed some of the demographics of the school with an increase in FSM and SEND noted. We also acknowledge the evolving academic landscape and to navigate these new chapters, our new Headteacher needs to be someone with vision, drive and ambition. They will recognise the skills of our staff and will build on their achievements and those of our pupils to ensure continuous improvement over the coming years. Ultimately, someone who is passionate about education and who will champion the needs of our impressive young people and staff.
The successful candidate will be a leader dedicated to making a difference and who will continue enhancing our teaching and learning and enriching the personal development of our young people. They will also have a critical role in ensuring all stakeholders promote and embody the vision for our school.
In return, we offer you a happy and supportive working environment with dedicated staff, supportive families, enthusiastic and motivated pupils and a committed and active governing body.  We as governors work collaboratively and constructively with our Headteacher and are united in our commitment to the school and the responsibility we share for the school's long-term success.
For an informal, confidential conversation about the role please call Julie Crichton on 07816251317  or email julie.crichton@northyorks.gov.uk. Julie has been engaged to support us with recruitment to this key role.
You are warmly invited to visit us before applying to get a real sense of the special atmosphere of our school. Please see the advert for more contact details and you are encouraged to explore the school website to get a deeper feel for our school.
On behalf of the Governing Body, thank you again for your interest in Killinghall C.E Primary School and we look forward to receiving your application.
Yours faithfully
Becky Morrell and Marion McCormick
Co-Chairs of Governors
Learn more about our Headteacher opportunity
Post: Headteacher, Killinghall Church of England (VC) Primary School, Harrogate, North Yorkshire
Number on Roll: 181
Commencing: September 2023
Salary: L13 £59, 558 – L21 £71,795
Contract Term: Permanent
We are a thriving, successful and happy Church of England primary school located within the village of Killinghall, approximately 2 miles from the spa town of Harrogate. The school is a voluntary church school within the Diocese of Leeds and is actively rooted in the Christian faith with strong community and church links. Our school has an excellent reputation as being a welcoming and inclusive school within its local and regional community, with 181 children currently on roll.
Our children, staff, parents, governing body and local community are proud of our school and we place the utmost importance on developing confident, thoughtful and well-rounded young people. Our school is focused on the development of the whole child, enabling each pupil to feel cherished and challenged to fulfil their potential in relation to academic and personal development within a supportive, family orientated environment where everyone cares for the well-being of each other.
In an evolving educational environment, your remit will be to maintain high standards by developing the school and partnering with the wider communities. You will ensure our school continues to challenge children to thrive in all aspects of school life, ensuring that pupil outcomes are maximised and standards are maintained and built upon.
Our Opportunity
This is a rewarding headship; you will be able to lead our school on to the next stage of its journey and to shape the way ahead. You must exhibit confidence, empathy and a clear focus on building a healthy workplace culture to benefit the wellbeing of the pupils and staff.
It will be a great opportunity to develop and implement effective strategies to maintain and raise standards and continually improve pupil attainment and progress. With a meticulous eye for detail, you must be able to support the diverse needs of pupils and the provision for each individual child, whilst maintaining the ability to balance budgetary constraints.
In particular, we are looking for an Headteacher who;
Is skilled to lead, manage and motivate the whole school community and to lead by example, actively modelling and embedding the Christian vision and core Christian values of the school into all areas of school life.
Possesses the experience, motivation and resilience to move us forwards and embrace any future challenges.
Has an ability to work with subject leaders to continue to develop and implement a curriculum that is exciting and inspiring for pupils and staff.
Has the wisdom to monitor children's progress across all age groups and abilities and to support where necessary to ensure consistency.
Is equipped to coach and mentor staff to support their continuous development in order that they can perform their roles in the most effective way possible.
Has a proven track record of delivering high standards in learning and teaching.
Is eager to promote a culture of continuous improvement, considering feedback from pupils, staff and parents.
Can work innovatively within the resource constraints of a village school and deliver memorable experiences for children.
Is enthusiastic, passionate and committed to the continued success of the school, improving the outcomes for all children and maintaining effective partnerships with parents/carers, the local community, the Local Authority and the Diocese.
We can offer you:
A happy, caring and supportive school, with dedicated staff, supportive families and enthusiastic and motivated pupils.
A school that is committed to continuous improvement through its Christian ethos to maintain its high academic performance.
An excellent opportunity to provide strategic leadership and direction, working collaboratively and constructively with the governing body to achieve this.
A small but thriving PTA who actively support the school, and parents who engage with the school and their children's learning.
A governing body that are committed to providing support on all matters including more sensitive or difficult issues - this includes the wellbeing of all staff members – and who are experienced, committed and passionate about our school and ensuring all children reach their potential.
Support from the Local Authority, Diocese of Leeds, and a dedicated staff team. Pastoral support from parish clergy.
If you feel ready to be our next Headteacher and you can bring your experience, enthusiasm, commitment, and energy to deliver our vision to our children and motivated staff, we would love to hear from you.
For an informal, confidential conversation about the role please call Julie Crichton on 07816251317 or email julie.crichton@northyorks.gov.uk Julie has been engaged to support us with recruitment to this key role.
Key dates:
School visits by appointment only –Please click here to see the suggested dates and times for a visit to the school, then contact admin@killinghall.n-yorks.sch.uk
Application closing date: Sunday 19th February
Shortlisting: Thursday 23rd February
Interviews: Wednesday 1st and Thursday 2nd March
When applying please take into account the following:
Supporting Documents
Supporting Information
The supporting information section of your application should clearly evidence your ability to meet the requirements we have outlined in the person specification (see campaign site). This will be used to shortlist applicants for this role and therefore it is imperative that you provide evidence as requested.
References
When completing your application, please provide two employment referees.
Safeguarding
We are committed to meeting the needs of our diverse community and aim to have a workforce reflecting this diversity. We are also committed to safeguarding and promoting the welfare of children, young people and adults. We expect all staff and volunteers to share this commitment.
This post is subject to satisfactory references and enhanced Disclosure and Barring Service criminal records check for work with children. An online search may be undertaken as part of the recruitment process on information available in the public domain. Candidates should disclose anything that may be relevant in line with Keeping Children Safe in Education.
The advertise vacancies on behalf of schools and external organisations (third parties) in North Yorkshire. The Council are not responsible for the recruitment/employment practices of third parties and accept no liability in relation to the vacancy and any subsequent recruitment/employment processes