 City of York Council - Director and Assistant Director of Public Health
Director of Public Health £96,574 - £106,857 plus relocation support
Assistant Director of Public Health £79,194 – £87,761 plus relocation support
Welcome Letter from Ian Floyd
Welcome, and thank you for your interest in learning more about City of York Council and our exciting Public Health roles.
As the Chief Operating Officer, I am passionate about making sure that we provide the best quality of life for all our 202,000 plus residents, both now and in the future. There is a huge amount to be proud of in our beautiful and historic city, including the fact that the majority of our residents are generally healthy and are living well. However, this is not the case for everyone – and so our focus is on supporting those who need us most to tackle health inequality, so that everyone in York enjoys the best possible health and wellbeing.
I am looking for public health leaders and professionals who share these core values - who are just as ambitious for the people of York as they are for themselves- with a passion for driving health improvements, healthcare and health protection and who can form collaborative partnerships with many different stakeholders. All the while you will be inspiring and encouraging your own teams to flourish and prosper.
The Director of Public Health will report directly to myself. This is a very high profile role and you will be a key member of our corporate management team. You will be responsible for senior strategic decisions and as such, you will have the opportunity to shape and influence across the whole Council and beyond.
In these roles you will be working alongside Council colleagues as well as our partner organisations in the integrated care system to ensure that our citizens experience the best health possible in all stages of life: where children have the best possible start in life, adults have equal access to things which produce health, older adults flourish in an age friendly city and whenever they reach the end of life, people in York die well.
Our approach is very much based on working in partnership with organisations, groups and individuals in our neighbourhoods, something for which York has always been renowned, and supporting our communities to become as inclusive as they can be to improve health equalities and outcomes for all.
You will find that the roles will provide you with the kind of professional challenge and complexity you will naturally aspire to as an ambitious public health professional- our size means that we are large enough to provide the rich mix of complexities facing local government, but at the same time we are small enough to enable you to get things done - we are not tied up by bureaucracy and red tape. So, these high profile public health roles will provide you with the opportunity to make a significant difference as well as a platform to enhance your career. Finally, we are a stable authority, our resources and finances are well managed, and you will be welcomed by an experienced and hardworking team, united in our ambition for York residents.
If you are interested in joining our team and are inspired to help lead the next phase of our journey, we look forward to your application. In the meantime, following an initial conversation with our recruitment partners at The Resourcing Solution I would be delighted to discuss this opportunity with those who might wish to learn a little more.
Ian Floyd, Chief Operating Officer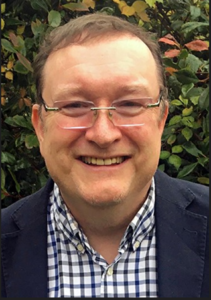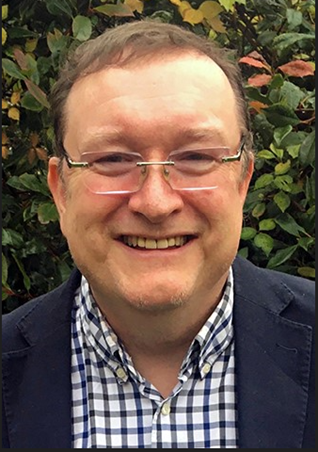 About Public Health in York
The journey of life takes us from young to old, and inevitably it takes us from good health to complex health needs and eventually death. However, when looking at the population as a whole we are all on the same journey, but we do not all take the same route. In York, we want our citizens to experience the best health possible in all four stages of life:
Start Well - York's children have the best possible start in life
Live Well - York's adults have equal access to things which produce health
Age Well - York's older adults flourish in an age friendly city
End Life Well - Whenever they reach the end of life, people in York die well
Where are we now?
We believe health is precious, and we want more of it for the 200,000 people who live within our wonderful city of York. At first glance, walking round our beautiful city might give you the impression that the job is done; we've already achieved our goal; York is already a healthy place, and we can certainly celebrate many things about the place we live. We have a strong cultural heritage, beautiful buildings, green spaces, good community roots, a thriving voluntary sector, and higher rates of physical activity and other things which keep people healthy. York is a city full of health assets and strengths.
But we still have plenty of health needs and challenges, and some stark inequalities.
What are we facing?
Some may say that York is a city in 'good health', but this is certainly not the full story. In reality our 'good health' is not evenly distributed. We know that in York, the 2010s were a 'lost decade', in which improvements in life expectancy stalled and where – in the more deprived areas of York – people are dying earlier than they should.
Our 'good health' is not best health. We know that York's overall health outcomes, compared to our regional neighbours, often look good, but compared nationally are average: for example, York ranks 45th out of 152 local authorities on male life expectancy at birth and 76th on female mortality from preventable causes. The 2019 ONS (Office of National Statistics) Health Index ranked York the 119th most healthy area out of 307 local authorities.
Our 'good health' hides uneven health. We know that there are several areas of longstanding concern for the city's health, where we don't do as well as our affluence would indicate: for instance more people are admitted to hospital with alcohol-related conditions or after an episode of self-harm than we'd like; and demand for our mental health services is growing dramatically.
What is our strategy?
Our vision is that in 2032 York will be healthier, and that health will be fairer.
The purpose of our strategy is so that together, we pull on all the resources at our disposal in a coordinated direction, and we do it for the long haul. That's why we've set this strategy to run over 10 years.
The things we want to influence are long-term, involving the complex web of factors in society which create health, such as education, jobs, community connection, the impact of the pandemic, economic changes, healthcare services, environmental sustainability. We won't change these things overnight, but we are looking to inspire, motivate and instigate action with 6 big ambitions.
Our Six Big Ambitions
These ambitions will drive the work of the Health and Wellbeing Board and its partners. These phrases came out loud and clear in the engagement work we developed, and we hope they set the standard for all changes and developments in health services and beyond in the city over the next decade.
Become a health generating city
Prevent now to avoid later harm
Start good health and wellbeing young
Make good health more equal across the city
Work to make York a mentally healthy city
Build a collaborative health and care system
Join us to make this happen.

Background
Our Public Health Team works to three key areas - Health Improvement; Healthcare and Health Protection.
Our work covers a variety of areas and offers a fantastic opportunity to lead cutting-edge and innovative public health work, such as:
Assessing the health impact of decision-making around major developments, planning, open spaces, licensing and community projects, in the context of the advent of the North Yorkshire and York Mayoral Combined Authority in 2024 and the York Local plan which will increase the size of the city by around 20%
Commissioning services such as, weight management, specialist sexual health services, health checks and substance misuse, and overseeing our Health Trainer service which is developing an innovative model with primary care and leading the way in tobacco control through the Humber and North Yorkshire Centre for Excellence
Delivering the 0-19s Healthy Child Programme as an in-house service, including a strong public health input into the emerging Family Hub model and the award-winning Early Talk for York offer
Supporting the Health and Wellbeing Board delivering our new 2022-2032 Health and Wellbeing Strategy
Overseeing screening and immunisation programmes and assuring other health protection functions
Leading on an integrated prevention offer which is asset-based, integrated with primary care and community services as well as council programmes, for instance to increase physical activity levels for both young and older age groups, and those with disabilities or medical conditions
Working with voluntary, statutory and other health organisations
Director of Public Health
Job title: Director of Public Health
Location: York / Hybrid
Contract: Full-time / Permanent
Salary: £96,574 – £106,857 plus relocation support
As senior advocate for the health of the population across the city of York, you will be accountable for all City of York Council's responsibilities for Public Health. They include promoting and protecting the health of residents and reducing health inequalities.  You will lead the commissioning of a range of public health services including Sexual Health; Substance Misuse; Stop Smoking Support; NHS Health Checks; Healthy Child Service.
This highly influential role sits on the Council Corporate Management Team and you will be expected to contribute to the effective corporate and strategic management of the Council by supporting the Chief Executive, Directors and Executive in developing and delivering the Council's vision, strategic direction and values.
This key leadership role will require you to inspire, lead, drive and deliver high quality and effective Public Health services. The post holder has a strategic corporate role working across the organisation and with partners to challenge and influence change, help generate and deliver innovative solutions to deliver excellent and continuously improving public health outcomes for local residents.  In order to do this the job holder will need to be a visible system leader in the health and wellbeing partnership arrangements.
In particular your responsibilities will include the following:
Ensure delivery of the statutory public health services which meet the population's needs and which are effective value for money / meet quality standards.
Ensure the statutory Health & Wellbeing Board develop and deliver for all partners within the system, a strategy and credible plans that will improve the health and reduce inequalities for the residents of York.
Ensure the councils and NHS bodies that cover North Yorkshire have in place emergency planning resilience and recovery plans which are tested, operationally ready to implement and regularly updated in order to respond effectively to any emergency that could impact on health.
Ensure delivery of a system to support to support surveillance, monitoring and evaluation of health and wellbeing and inequalities in health outcomes.
Drive the adoption of a 'Health in All Policies' approach to ensure wider determinants of health (e.g., housing, transport, education, employment, community safety etc.) consider and support improvements in health and wellbeing of local communities and reduction in health inequalities.
Ensure services delivered by health professional are safe, legal and compliant and operate effectively within the regulatory frameworks.
Please note that this role is part of the emergency planning rota, and the job holder is on call for out of hours emergencies.
This role is an Information Asset Owner and must carry out the responsibilities of an Owner as required and set out in the council's 'Information Governance/Data Protection Roles and Responsibilities Rules'.
This role is a Caldicott Guardian for the council which requires the job holder to set conditions for the sharing of and protect the confidentiality of health information within the council and partners.
For more information please refer to the full job description here.
Director of Public Health - Job Description
Assistant Director of Public Health
Job title: Assistant Director of Public Health
Location: York / Hybrid
Contract: Full-time / Permanent
Salary: £79,194 – £87,761 plus relocation support
This vital role exists to improve and protect the health of the population of York though specialist public health advice, support and delivery of public health services.
You will find that in this role you will have a very personal impact on the residents of York and local area.  The expert advice and influence brought to bear on partners and others with public health connections through health surveillance and intelligence contribute to improving health and protecting people from health threats.  You will be responsible for work that often impacts on the most vulnerable groups in the population, those at high risk of poor health, mental health and reduced life expectancy, and work in partnership with a range of agencies on both developing strategies commissioning and delivering services to improve health outcomes and reduce inequalities.
In particular the responsibilities will include:
Ensure the proper design, development and utilisation of information and intelligence systems to underpin public health improvement decisions and actions.
Provide health surveillance and assessment of the population's health and well-being needs to recommend areas for action to improve health and reduce health inequalities.
Provide expert public health advice and leadership to support and inform evidence-based commissioning across primary, secondary and social care.
Develop and deliver specific public health programmes to reduce health inequalities and improve wellbeing outcomes for York residents.
Lead the communication, dissemination and implementation of national, regional and local policies, to deliver key public health and social care targets
Develop and lead activity within the council and partners to raise awareness and understanding of their public health role to embed public health thinking into services.
For more information please refer to the full job description here.
Assistant Director (Consultant) Public Health - Job Description

About City of York Council
A focus on reducing health inequalities and improving wellbeing
Now is an ideal time to join the City of York Council.
We are at the start of a decade long journey - our 10-year plan sets a clear vision for the city - by 2032 we will be a city that is vibrant, prosperous, welcoming and sustainable, where everyone can share and take pride in its success.
Working with city partners and listening to residents, businesses and stakeholders we have agreed five priority areas, with health and wellbeing key to the city's continued success www.york.2032.co.uk. Underpinning our 10 year vision and priorities for the city are three core strategies, health and wellbeing, climate change and economic growth, with each strategy identifying the co-benefits that will improve resident's lives.
York's Joint Health and Wellbeing Strategy 2022-2032 confirms the steps we need to take to ensure everyone in the city can share in the city's success. We know there is much to do. Depending on where you live in the city you can experience very different health and wellbeing and we are determined to change this.  
Our regional partnerships within the Integrated Care System led to the establishment of the York Health and Care Partnership - with the health, care and community system focused on delivering the same ambition.
Our new administration has confirmed Four Core Commitments that will inform decision making and how we operate - health, equality, affordability and the climate.  
Put simply, reducing health inequalities and improving wellbeing - so we are a health generating city - is all our business!
The new Council Plan (2023-2027) is currently under development and by the time you join us it will have launched. In it you'll see a clear focus on reducing health inequalities and improving wellbeing with the council championing strength in diversity and equal opportunity.
As Director of Public Health at the start of our 10 year journey and working with a new administration who is just now setting their Council Plan for the next four years, you will be able to work with Executive and the Corporate Management Team to shape and steer the council to achieve our health and wellbeing ambition - that all York residents (young, old and future residents) will enjoy happier, healthier, longer lives, proud of their city and living in homes that meet their needs, able to actively participant in their communities, with access to the right support at the right time.
We are made up of passionate and determined problem solvers working together for the benefit of York. We invest heavily in our staff, providing them with an environment in which they can flourish.  
Being a people-centred organisation means investing in the talent and wellbeing of our staff and there are many different ways in which we make this happen, including:
Providing work which gives you the chance to make a difference to the lives of residents and colleagues;
Supportive management, who enable you to thrive and fulfil your potential;

Recognition for your hard work, through talent management and staff awards;

Support through the changing environment we are all living in;

Flexible working practices; and

A reward package which recognises your contribution.
As an organisation we promote professional development, hybrid working, employer supported volunteering and healthy working environments. We also offer a generous benefits package which includes flexi-time, term-time and part-time working options, 30 days annual leave increasing to 35 days upon completion of 5 years local government service, access to the Local Government Pension Scheme together with high street discounts and salary sacrifice schemes.

We are proud of York's status as one of the safest and best cities to live in the UK, engaging our 200,000 residents and 7 million visitors to live healthier, happier independent lives.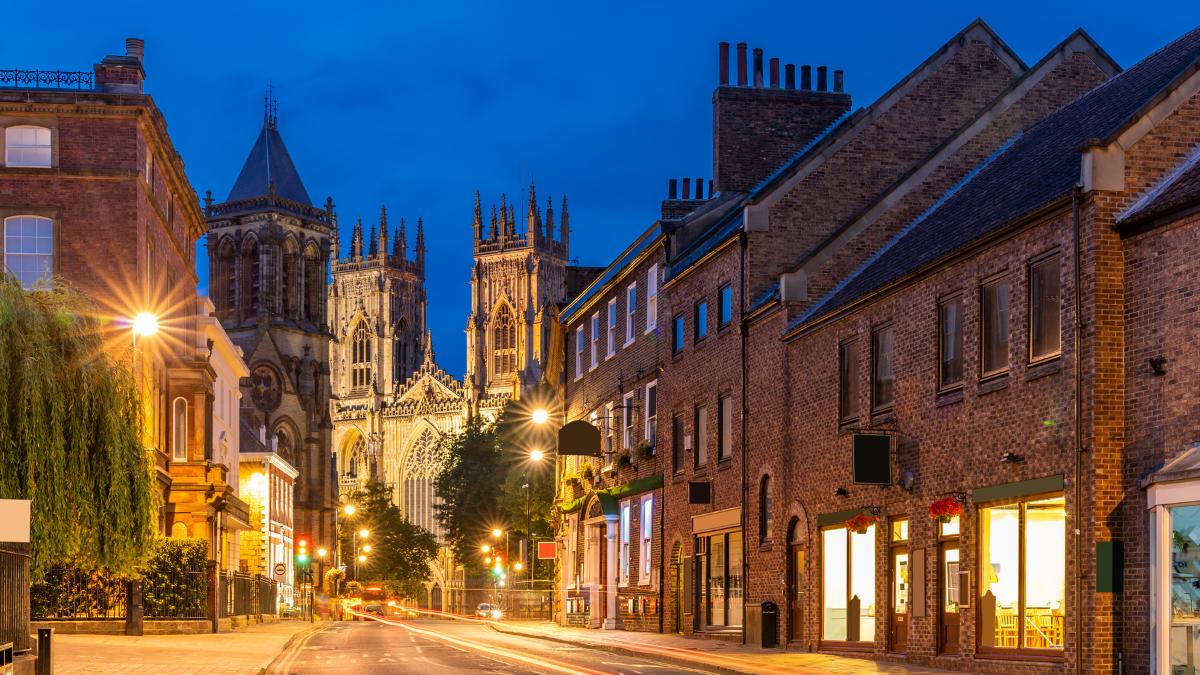 We are a vibrant, digital city at the heart of Yorkshire - the best of tradition and the modern. With excellent connectivity by road and rail, the neighbouring towns and cities of Leeds, Hull and Harrogate are in easy reach. National Parks and areas of areas outstanding natural beauty are on our doorstep, with their quaint villages and market towns, whilst the Yorkshire coast provides a retreat ideal for sunny days.
We are known for our considerable assets – we have our internationally important heritage, with strong creative industries and a significant cultural offering. We have strengths as a science city, and our digital infrastructure recognises us as the UK's first Gigabit City. We have a young and highly skilled workforce, and lay claim to world-leading universities and some of the highest performing schools and colleges in the country.
We are ambitious and aim to be a prosperous city for all - where local businesses can thrive and residents have good quality jobs, housing, opportunities and access to quality public services. We celebrate and champion the diversity of our population and encourage everyone to play an active role in the city, so that our vibrant economy and rich communities can make York the acclaimed city it is. We are one of the safest cities in the country and offer some of best available education.
A city of Sanctuary and Human Rights, our community is truly multicultural and diverse.  We are the first city in the North of England to set the aspiration to make our city an anti- racist and inclusive one. We are committed to tackling discrimination in all aspects of services that the Council delivers, including public health, in order to have an impact and bring about positive change to our residents.
Our thriving retail and visitor economy welcomes millions of visitors every year. We have been recognised as the 'foodie centre of the universe' and our Christmas market is the best in the UK. Our many awards include Sunday Times best place to live, Conde Nast city of best architecture and in 2018 YouGov found that we are the nation's favourite city. We are friendly, community-spirited, festive and summer-friendly – what's not to like?
If you are relocating to the area to take up the post we will provide relocation support, see further details below.

Contact us and apply now
For an informal confidential discussion about this opportunity, please contact Penny Keatings on 07811 411462 / Penny.Keatings@northyorks.gov.uk or Leanne Auton 07815 028548 / Leanne.Auton@northyorks.gov.uk our recruitment partners - The Resourcing Solution.
After an initial conversation, we can arrange a further conversation with Ian Floyd, Chief Operating Officer.
Key Dates
Closing: Midnight Wednesday 30 August 2023
Shortlisting: w/c 31 August 2023
Director of Public Health Assessment Event (in person at the offices of City of York Council): Monday 18 September
Assistant Director of Public Health Assessment Event (in person at the offices of City of York Council): Monday 2 October
Note: We plan to appoint the Director of Public Health first, to enable the incumbent to join the recruitment exercise for the Assistant Director of Public Health on the dates above. It would be helpful if candidates applying for the Director of Public Health role would consider being available to take part in these interviews.
Apply
Please specify which role or roles you are applying for when you contact us.
To apply please send your CV including a supporting statement in one Microsoft Word document along with a completed Equal Opportunities Monitoring Form to Leanne Auton at Leanne.Auton@northyorks.gov.uk
It is important that your CV includes: your full contact details (telephone, email, address), full employment history (name of employer, job titles, dates of employment and salary), full education history (qualification, grade, dates and place of study), explanation of any gaps in employment and the contact details of at least two referees including your current / most recent employer indicating whether you consent to us contacting each referee prior to interview. Please also provide details of your current salary and notice period.
Your supporting statement should outline your motivation for applying and how you meet the criteria for the role.
Guaranteed Interview Scheme
To be eligible to apply under any of our guaranteed interview schemes you must meet the minimum criteria for the job.
By this we mean that you must provide us with evidence in your application form which demonstrates that you generally meet the level of competence required for each element within the skills and knowledge section within the job description.
Disabled People
As a Disability Confident employer we will guarantee an interview for all applicants with a disability who meet the criteria above.
The Equality Act 2010 states that someone is disabled if they have a physical or mental impairment that has a substantial and long-term negative effect on their ability to do normal daily activities. Please see How to apply guidance for further information.
Children and Young People in Care
As part of York's pledge to Children and Young People in Care, we will guarantee an interview for all looked after children or those care leavers who have been in care with City of York Council and are aged 25yrs or under and meet the criteria above.
Armed Forces Community 
As part of our commitment to the Armed Forces Community Covenant we will guarantee an interview for any veterans and their spouses who meet the criteria above.
(A veteran is anyone who has served, at any time and for any period, in Her Majesty's Armed Forces).
Within your supporting statement, please state whether you believe you are eligible to apply for either of the above schemes.
We believe in the importance of inclusion, which is why we are always working towards being a more diverse, equitable, and inclusive employer. We welcome applications from people of colour and ethnic minority groups to join and strengthen our senior management team. Learn more about our equality, diversity and inclusion work here.
We will not accept applications from agencies.
This a politically restricted post and subject to a disclosure and barring criminal record check.
Your privacy: City of York Council is committed to protecting your privacy when you use our services. Please refer to our Privacy Statement / Public Health Privacy Statement which explains how we use information about you and how we protect your privacy.