Welcome. We genuinely appreciate the time and effort you have invested in considering our vacancy.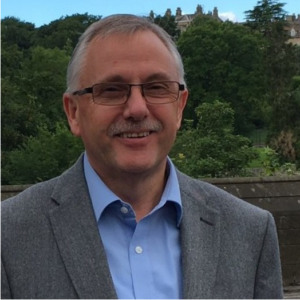 "We are proud of how our Company has grown and developed over recent years. As we now have reached a point of consistency, this is an exciting opportunity to join our team as we move from good to great.
At Yorwaste we pride ourselves on our supportive and inclusive work environment where every individual's contribution is valued and celebrated. You will lead a team of dedicated and passionate professionals who are determined to satisfy the needs of our customers. Working alongside all other business areas to offer the best service, you will play a role in setting the future direction of the business.
We operate a safe, compliant environment where the right candidate will be able to utilise their skills and experience to add value to our company.
With offices and operational sites across York and North Yorkshire, we offer a flexible working location and the opportunity to engage with our workforce at all levels."
Richard Bate, Commercial Operations Director, Yorwaste
Yorwaste are excited to announce an opportunity for a highly skilled and passionate individual to join the team as a Principal Operations Manager. The successful candidate will play a pivotal part in leading and overseeing our waste management operations, responsible for understanding the operations of household waste recycling centres, waste transfer stations, as well as materials recovery and recycling facilities.
As Principal Operations Manager you will be responsible to the Commercial Operations Director, with direct line-management responsibility. Joining our senior management team, you will be part of a supportive and passionate network of like-minded individuals who take pride in their work and impact on the community.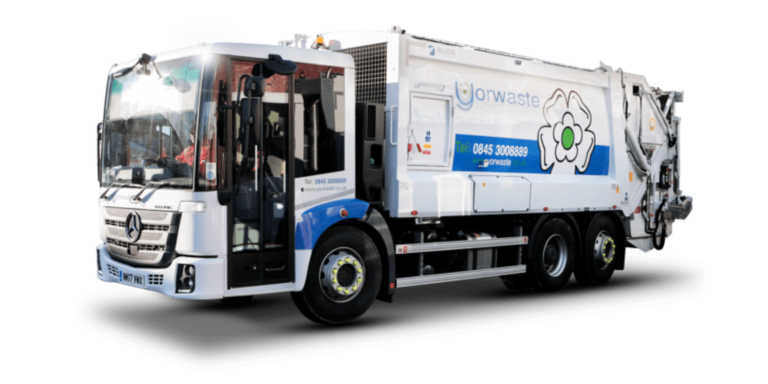 Principal Operations Manager
Salary: £50,000 per year, plus car allowance, on a permanent, full-time contract
Contract: Full-time (40 hours)/ Permanent
Location: North Yorkshire
As a Principal Operations Manager, your leadership skills will be put to the test, as you will be influencing and persuading teams to drive operational success. Your exceptional communication skills, both written and verbal, will encourage seamless collaboration within the organisation, enabling effective decision-making and positive outcomes. You will be people orientated, confident building a strong teamworking environment, capitalising on individual strengths and identifying areas for development, fostering a cohesive and high-performing team.
Your focus will be to manage and lead the safe, effective, and efficient delivery of operations across all Yorwaste sites, applying a comprehensive understanding of legislative and corporate health and safety requirements to ensure a safe and secure working environment for all.
Time management and prioritisation are critical skills in this role, as you will need to manage competing demands, prioritise workloads, and be action centred to meet tight deadlines with minimal supervision. You will be comfortable using business software and IT systems to streamline operations, developing and implementing effective approaches to maintain a delivery-focused ethos.
A drive for excellence and continuous improvement is highly valued, as you demonstrate initiative and a commitment to self-development, aiming for service and individual excellence. Previous experience in working to clearly defined KPIs is essential, as well as a proven track record in people and health and safety management to ensure a safe and productive work environment.
For a more in-depth description of the role, responsibilities and essential skills, please read the Job Description attached here.
Yorwaste are the biggest waste management company in North Yorkshire. Owned by North Yorkshire Council and City of York Council, we manage over a quarter of a million tonnes of waste per year, recycle almost 100,000 tonnes, carry out 450,000 collections and employ over 250 people.
Backed by North Yorkshire Council and City of York Council, we are able to deliver high quality local services whilst seeking out commercial opportunities to provide shareholder services and value. This makes this role a career enhancing, stable opportunity for the right candidate.
Yorwaste is North Yorkshire's leading waste management company, passionate about supporting the community and local environment while delivering a positive and professional customer experience. We believe in investing in our team and the tools you need to succeed. Currently, our sites achieve over 90% recycling rates to help keep North Yorkshire looking beautiful.
One of our major strengths is that we offer a comprehensive collection service and a wide range of local in-house waste processing solutions, to provide our customers with uncomplicated and transparent audit trails.
These waste processing solutions include industrial & commercial material recycling facilities, inert materials recycling, production of secondary aggregates and composted products.
In addition, we provide green waste composting, wood recycling, liquid waste treatment (including gulley and sweeper wastes) and renewable energy generation.
Want to find out more and apply?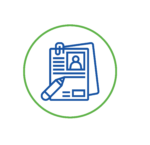 To register your interest in this opportunity, please get in contact with Bradley on bradley.naylor@northyorks.gov.uk. Applications will be accepted in the form of a current CV, along with a supporting statement highlighting your interest in the position.
For an informal discussion regarding the role, requirements or recruitment process, please call Bradley on 01609 534365.
It is important that your CV includes your full contact details, employment history, any qualifications and an explanation of any gaps in employment or experiences. Your supporting statement should outline your motivation for applying and how you meet the criteria for the role. Interviews may take place throughout the recruitment process, and we reserve the right to remove this vacancy before the proposed deadline in the event of the position being filled, or a high number of applications are received.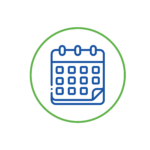 Closing date for applications is midnight on Monday 28th August, and it is expected that shortlisting will be completed before Thursday 31st August.
Interviews are planned to take place week commencing Monday 11th September.
Yorwaste is an equal opportunity employer and values diversity. We are committed to equality of opportunity for all staff. We welcome applications from individuals regardless of age, any disability, sex, gender reassignment, sexual orientation, pregnancy and maternity, race, religion, or belief.
We will not accept applications from agencies and can only consider applications from individuals with right to work within the UK.