Assistant Director HR and OD



Salary: £96,503 per annum
Welcome message from Mike Greene, Chief Executive
---
Welcome message by Mike Greene, Chief Executive, Stockton-on-Tees Borough Council
We have big ambitions for our Borough and we're looking to hear from talented and dedicated leaders who have the skills and enthusiasm to join us at what promises to be an incredibly exciting time for Stockton-on-Tees.
Our workforce delivers excellent services for our residents and businesses every single day of the year. Our staff work hard, are loyal and we all share our pride in serving the people of the Borough.
We have an extremely diverse Borough with affluent communities alongside areas of deep deprivation – nine of our 27 wards are in the ten per cent most deprived in the country and there is a 21-year life expectancy difference between our most affluent and most deprived areas.
There's no denying we are facing challenges, but we are fully committed to doing something about it.  We have a history of making bold, brave and innovative decisions. We've developed an ambitious strategic framework to ensure inequality in our Borough is addressed through every service we deliver. We are transforming all six of our town centres and working hard to attract investment and business to our Borough, driving forward economic growth will achieve more prosperity and greater equity of opportunities for our residents. We have achieved a lot but we are not complacent and as the newly appointed Chief Executive I can honestly say this means it is an incredibly exciting time to join this authority.
Not only is this a great place to work but it has so much to offer as a place to live too. Stockton-on-Tees is in the heart of the Tees Valley, close to the North York Moors and beautiful beaches along the North East coast. The Borough is also home to stunning parks, nature reserves and the River Tees. We have a world-class outdoor arts festival as the cornerstone of our annual events programme and a newly renovated Grade II Listed art deco theatre offering West End shows and globally renowned music and comedy acts. With a wide range of affordable and stylish housing, outstanding nurseries, schools and colleges here too, there's something for everyone.
So, if you think you share our vision and could help us achieve more success for our residents, we want to hear from you.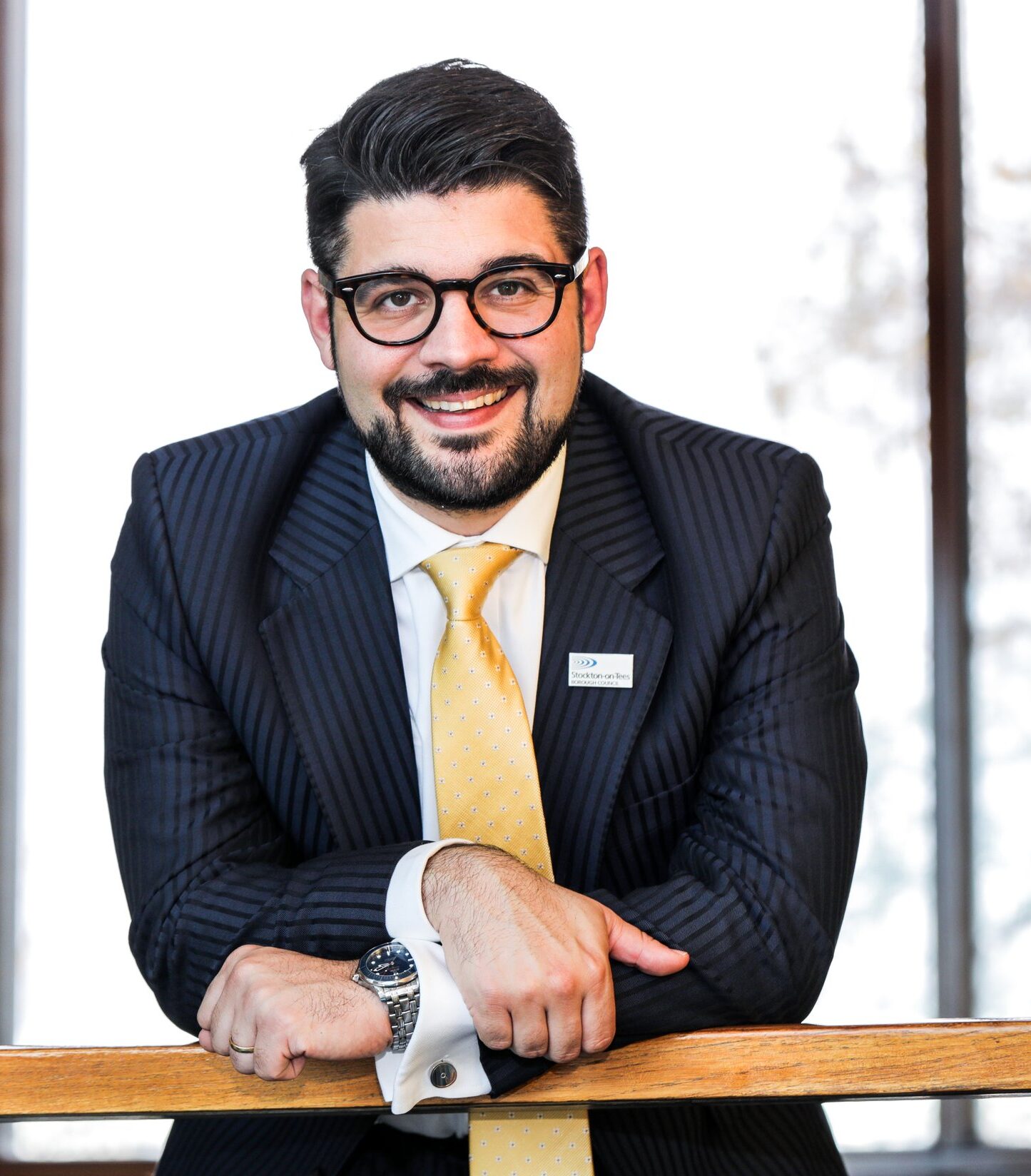 Mike Greene
Chief Executive
Stockton-on-Tees Borough Council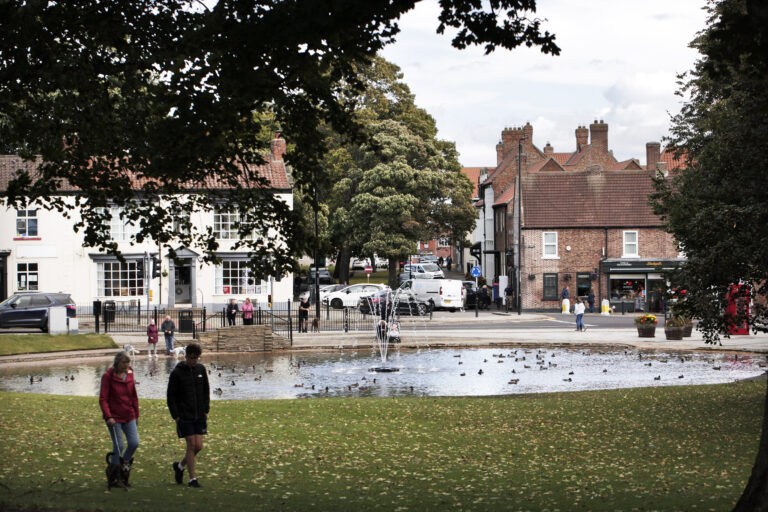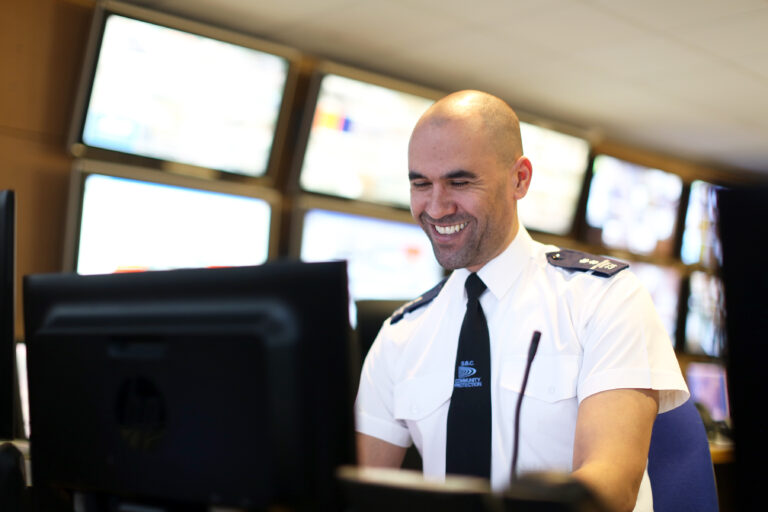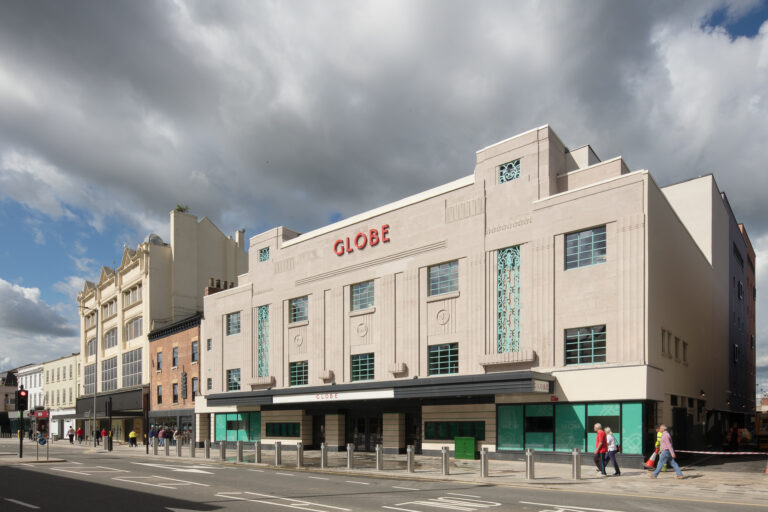 Welcome message by Ged Morton, Director of Corporate Services Stockton-on-Tees Borough Council
---
Welcome message by Ged Morton, Director of Corporate Services Stockton-on-Tees Borough Council
This is a really exciting time to be joining us as we embark on a transformation programme right across the Council - this influential role will provide a fantastic opportunity to help shape and direct change at the highest level. In many ways we are at the start of a new journey, where a number of new leaders have joined the Council alongside trusted longstanding officers united in our ambitions and energised to be bold for Stockton's future.
These types of roles do not come around very often, and so I am looking for an ambitious strategic leader who will work with us to help modernise and help us develop even more efficient ways of working which will set the scene for the future and ensure we are well placed to meet the challenges ahead.
Whilst we face the same workforce challenges experienced right across the country, including stretched financial budgets, resourcing and retaining staff in scarce labour markets, and implementing new ways of agile working, we are on the cusp of a new dawn here at Stockton.
Having spent my early career in the Council I have always known that Stockton-on-Tees is a special place. I have recently returned as Director of Corporate Services and found that much has changed; this is an invigorating, great place to work and I am excited by what the future holds - looking ahead with real optimism. We've recently invested in a newly refurbished building which provides open plan agile working, and I am passionate about ensuring that this modern environment truly reflects the way in which we will be working together as we move forwards. As a Council we are keen to make some changes and to do things a little differently, so as to ensure we are seen as an employer of choice, and that is where you will come in.
This is a pivotal role at an important time for the Council. I am looking for a leader in HR and OD who has a strong technical background coupled with the ability to lead at the most senior level, and who will be instrumental in implementing new HR programmes right across the board. In particular you will be looking at ways to make sure our workforces of today and tomorrow meet the ever-increasing demand and growth in skill shortage occupations – this requires the development of good work and modern working practices. You will be able to provide resilient leadership and management, delivering workforce and service imperatives with strong business acumen alongside moral purpose; and you will embed a consistent and integrated corporate approach where we adopt shared leadership and are stronger together.
This role will provide a fascinating blend of working strategically with leaders across the Council to help shape thinking and policy, as well as managing teams and delivering on your own portfolio every day. You will have a track record in successfully bringing about change and you will be resilient, hard working and able to juggle and manage multiple priorities on a daily basis. You will be familiar with forming collaborative partnerships with many different stakeholders and will understand how to navigate within a complex political landscape, including how to work effectively with trade unions.
You will be welcomed by a trusted HR service with talented colleagues and a wider corporate services leadership team. This is a newly formed role that builds upon our existing HR approach with a future focus of developing and implementing a workforce strategy that enables the Council to meet our ambitions. We need a HR leader with the ability to challenge and support our thinking, drive workforce transformation and provide a HR service that meets our future needs.
I believe this role will provide you with the opportunity to make a significant difference as well as a fantastic platform to enhance your career. With the support of the Council members and the rest of the strategic leadership team here at the Council, this is a unique opportunity to come and show us what you have got. If you have the vision and experience to make your mark and help redesign our services for the future, then I would like to hear from you.
If you are interested in joining our team and are inspired to help lead the next phase of our journey, we look forward to your application. In the meantime, following an initial conversation with our recruitment partners at The Resourcing Solution I would be delighted to discuss this opportunity with those who might wish to learn a little more.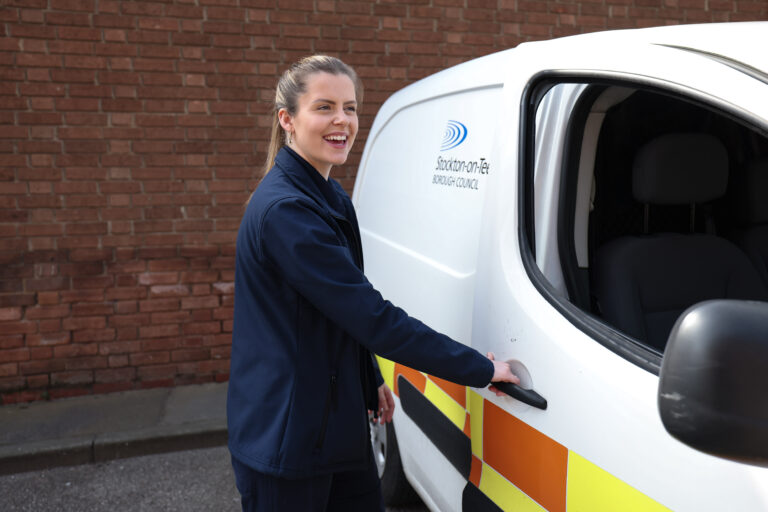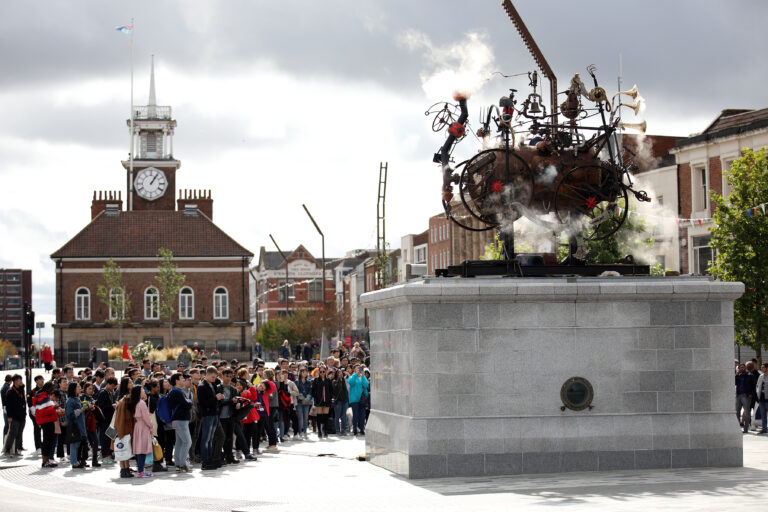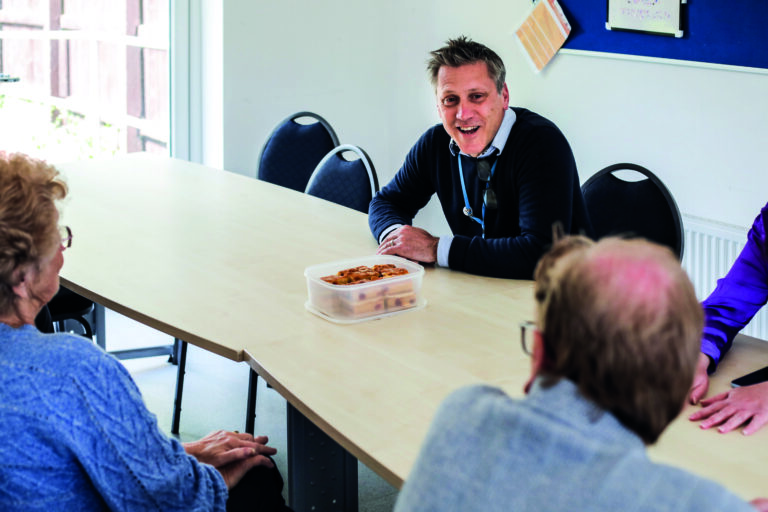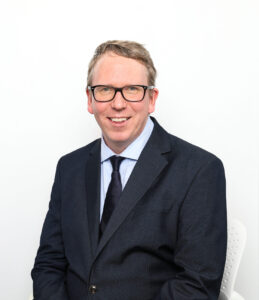 Ged Morton
Director of Corporate Services
Council services have the privilege and responsibility of supporting people and their families when they need it the most, whilst shaping places that enable our communities to thrive. Our services are large, complex, multifaceted and highly regulated. This creates an interesting human resource dynamic. The integration and co-reliance of public services is highly complex and ever changing. Strategic workforce planning and partnerships unlock resources and solutions to maximise our impact in this great borough.
Reporting to the Director of Corporate Services, you will be looking at ways to introduce and implement modern and agile HR strategies and approaches and you will ensure these solutions are embedded effectively and successfully.
You will be responsible for providing strategic HR support to and will collaborate with key stakeholders so that there is an effective and consistent approach to HR across the Council. You will ensure that you have visibility and that the HR service is integral and influential within system wide thinking and solutions, whilst forming mutually beneficial internal partnerships with employee representatives and wider corporate colleagues.
Led by you, the HR service will constantly adapt in response to new legislation, market forces or customer requirements. Your teams understand, deliver and embed these changes accurately and with strong quality assurance and governance. We have driven, outcome focussed approaches and the platform to enable further growth and success.
Your service is challenging and supportive in equal measure enabling people to thrive. Operating as a united corporate service at our core whilst being located within the services we partner with. This maximises the impact and strength of our approach. We understand the key issues our services face and how HR can deliver solutions with specific value to their service, a real enabler.
About Stockton-on-Tees Borough Council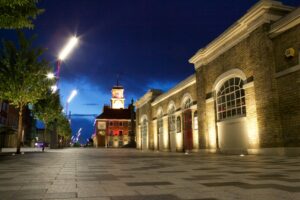 Stockton-on-Tees is home to 200,000 people, our population is growing, and our residents' survey tells us people are proud to live here. Located in the North East of England at the very heart of the Tees Valley, Stockton-on-Tees is a diverse and vibrant place.
5,500 businesses are based in the Borough, collectively contributing to around a third of the Tees Valley's entire economic output.
As well as some rural villages, we've got six thriving towns, Billingham, Norton, Ingleby Barwick, Stockton, Thornaby and Yarm. Our towns provide shopping, theatre, museums, entertainment and leisure attractions in among our beautiful countryside and parks.
We are also home to the Stockton Globe, the biggest live entertainment venue between Newcastle and Leeds. And if that's not enough, the coast is just a short drive away and we're lucky to have the North York Moors right on our doorstep. You'll certainly never be stuck for something to do here.
With excellent road and transport links to cities such as Newcastle, Stockton, Leeds and Manchester the Borough offers a great patch from which to explore the historic and beautiful North of England while still remaining under three hours from London Kings Cross.
The Borough of Stockton-on-Tees is the largest of the five local unitary councils which make up the Tees Valley region.
We are a Council that is ambitious, effective and proud to serve and are committed to our vision of ensuring our Borough is:
A place where people are healthy, safe and protected from harm
A place that is clean, vibrant and attractive
A place with a thriving economy where everyone has opportunities to succeed.
We are an organisation where we all make a positive contribution at work for the whole council. Where we never lose sight of the fact we are here to serve the people of the Borough.
This is a place where:
we are valued, trusted and supported
we are heard
we take responsibility for our own development
we work hard
we are not afraid to try something new
we belong
Join us
About the Stockton-on-Tees Region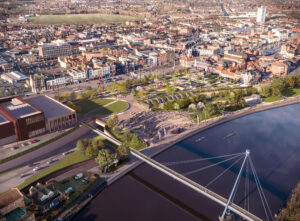 Stockton-on-Tees is based in the heart of the Tees Valley, close to the North York Moors and the North East coast.
The area has benefitted from significant inward investment over the last few years and has beautiful scenery and beaches right on the doorstep. As well as the coastal areas, there are many public parks and nature reserves such as Ropner Park and Portrack Marsh Nature Reserve.
Stockton is easy to reach by road or rail, and also has the benefit of its own airport - Teesside International Airport provides both domestic and international flights. The area has the benefit of being able to provide a wide range of affordable and stylish housing, plus outstanding nurseries, schools and colleges as well as good hospitals – making it an ideal place to base a family.
Alongside retail outlets, Stockton is home to a number of restaurants, pubs, amusement arcades and several health and fitness facilities. The Castlegate Quay Watersports Centre offers sailing and paddling on the River Tees, and there is also large indoor leisure centre for swimming and fun. In terms of the arts and culture, the Stockton International Riverside Festival is one of Europe's largest annual open air festivals with circus, comedy, music, dance and street theatre - www.sirf.co.uk. The town also boasts a newly renovated Grade II Listed art deco theatre offering West End shows and globally renowned music and comedy acts - www.stocktonglobe.co.uk
Regeneration of the urban core of the Tees Valley has seen huge development and investment along the banks of the River Tees between Stockton and Middlesbrough. Developments on the south bank of the Tees include the Teesdale Business Park which houses many large service providers, including call centres and offices, as well as a campus for Durham University. The Infinity Bridge connects to the North Shore Development Project which includes offices, leisure facilities, housing, and hotel accommodation. So the area can provide other employment opportunities for family members of all ages.
You will be very pleasantly surprised by how much the area has to offer, there really is something for everybody.
For an informal confidential discussion about this opportunity, please contact Penny Keatings on 07811 411462 / Penny.Keatings@northyorks.gov.uk  or Leanne Auton 07815 028548 / Leanne.Auton@northyorks.gov.uk  our recruitment partners - The Resourcing Solution.
After an initial conversation, we can arrange a further conversation with Ged Morton, Corporate Services Director.
 Key Dates
Closing Date: Midnight Tuesday 21 November
Technical Interview: 29 or 30 November 2023 (remote)
Assessment Event: Week Commencing 11 December 2023 (in-person)
Final Interview: Week Commencing 8 January 2024 (in-person)
Apply
To apply please send your CV including a supporting statement in one Microsoft Word document along with a completed Equal Opportunities Monitoring Form to Executive.ResourcingSolutions@northyorks.gov.uk
It is important that your CV includes: your full contact details (telephone, email, address), full employment history (name of employer, job titles, dates of employment and salary), full education history (qualification, grade, dates and place of study), explanation of any gaps in employment and the contact details of at least two referees including your current / most recent employer indicating whether you consent to us contacting each referee prior to interview. Please also provide details of your current salary and notice period.
Your supporting statement should outline your motivation for applying and how you meet the criteria for the role.
Guaranteed Interview Scheme
To be eligible to apply under any of our guaranteed interview schemes you must meet the minimum criteria for the job. By this we mean that you must provide us with evidence in your application form which demonstrates that you generally meet the level of competence required for each element within the skills and knowledge section within the job description.
Disabled People
As a Disability Confident employer we will guarantee an interview for all applicants with a disability who meet the criteria above. The Equality Act 2010 states that someone is disabled if they have a physical or mental impairment that has a substantial and long-term negative effect on their ability to do normal daily activities.
Children and Young People in Care
As part of Stockton's pledge to Children and Young People in Care, we will guarantee an interview for all looked after children or those care leavers who have been in care with Stockton-on-Tees Borough Council and are aged 25yrs or under and meet the criteria above.
Armed Forces Community
As part of our commitment to the Armed Forces Community Covenant we will guarantee an interview for any veterans and their spouses who meet the criteria above. (A veteran is anyone who has served, at any time and for any period, in Her Majesty's Armed Forces).
Within your supporting statement, please state whether you believe you are eligible to apply for either of the above schemes.
We believe in the importance of inclusion, which is why we are always working towards being a more diverse, equitable, and inclusive employer. We welcome applications from people of colour and ethnic minority groups to join and strengthen our senior management team. Learn more about our equality, diversity and inclusion work here.
We will not accept applications from agencies.
This a politically restricted post.
Your privacy: Stockton-on-Tees Borough Council is committed to protecting your privacy when you use our services. Please refer to our Privacy Statement / Public Health Privacy Statement which explains how we use information about you and how we protect your privacy.