Our Campaigns
Here are some examples of our recruitment campaigns:
Headteacher - Forest Moor School
Forest Moor School in Darley were recruiting a headteacher. They wanted someone ambitious with a passion for inclusion to grow their school over the next five years.
"I found the day well run, it tested the right balance between practical and strategic and the panels were well informed and engaging. I wouldn't change a thing!"
Candidate for role of Assistant Director, City of York Council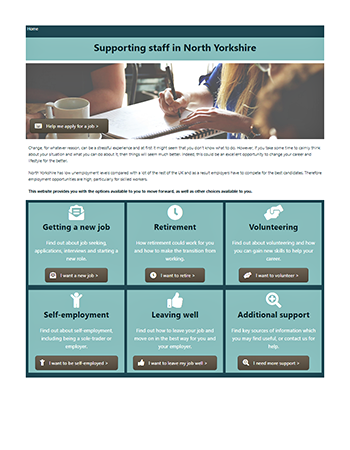 Supporting Staff in North Yorkshire
The 'Supporting Staff' programme provided advice and guidance to North Yorkshire Police, North Yorkshire Fire & Rescue Service, and the Office of the Police, Fire & Crime Commissioner staff impacted by the restructure and reorganisation of the central administrative teams. It provided a range of online and face-to-face support, enabling staff to achieve a positive destination.
Corporate Director - Business and Environmental Services
The Council were looking to appoint to the pivotal position of Corporate Director, to lead their Business and Environmental Services directorate.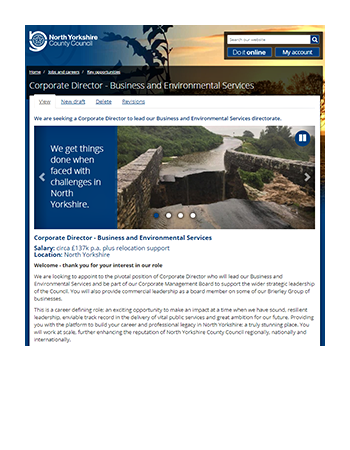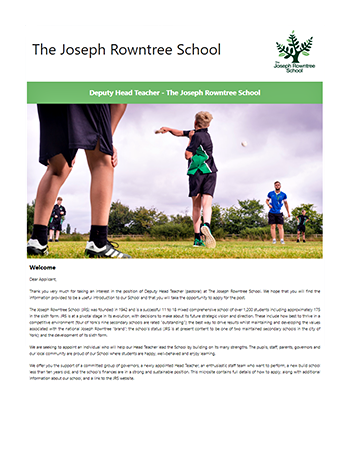 Deputy Head Teacher - The Joseph Rowntree School
The Joseph Rowntree School in New Earswick were recruiting a deputy head teacher. They wanted someone with strategic vision to help drive them forward to become outstanding.
"You have provided a supportive and practical service to our end users. From both my own experience and the feedback I have had from schools we have found you both motivated, supportive, professional and responsive to the needs of the schools and the Opportunity Area."
Marie Leadbitter, Department for Education