Meet the Team
Comprising passionate experts across a range of fields, such as recruitment, schools, teaching, social care, marketing and social media, our team is at the heart of what we do.
"We wanted to personally thank you and your team for the wonderful job you did in relation to the recruitment process for our new Managing Director position. We are under no illusion that the sheer amount of work, running around and planning that took place in the background was key to the success of the very smooth and seamless process to the outside world."
Lisa Winward, Chief Constable, North Yorkshire Police
Andrew Brodie, Chief Fire Officer / Chief Executive, North Yorkshire Fire and Rescue
Key members of our team are: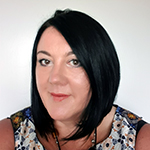 Sarah France-Gorton
Head of Resourcing Solutions
Sarah is responsible for all aspects of resourcing and leading the resourcing solutions service. Sarah has significant experience of delivering resourcing solutions and talent acquisition across sectors having worked in the recruitment industry and operational management. Whilst Sarah heads up all initiatives delivered by the service her specialisms include: executive and specialist talent sourcing and campaign management, resourcing strategy and staffing solutions, attraction, agency workers and interims, DBS / safeguarding and recruitment operations.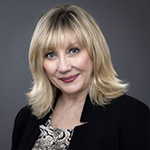 Penny Keatings
Resourcing Solutions Business Partner
Penny has responsibility for delivering a professional, retained executive search service for senior level appointments. With a previous background in law, having worked as a solicitor for a major international law firm, she fully understands the legal sector. She has more than 25 years' experience in all aspects of search and selection which spans both the public and private sectors. She has successfully run numerous high profile campaigns for executive and non-executive director positions and also lends her expertise to more junior hard to fill assignments for internal and external clients.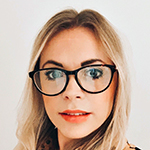 Jessica Marshall
Resourcing Solutions Business Partner
Jess has extensive resourcing experience gained from 12 years of working in both the private recruitment sector and from within our operational recruitment team. Jess leads and develops our strategic approach for recruitment campaigns which includes corporate, specialised and high volume positions and manages our recruitment hub, leading our resourcing approaches in the health and social care sector. Jess was involved from the concept of the recruitment hub, so has worked directly with care providers to identify their needs and plan and develop how the service can support these requirements.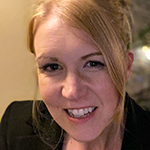 Keeley Metcalfe
Resourcing Solutions Business Partner
With over thirteen years working in the resourcing solutions team, Keeley has a significant wealth of experience across all aspects of the resourcing agenda. Keeley is currently leading the strategic management of the future talent agenda incorporating young person's talent, refugee employability, volunteer engagement, supporting staff programmes and career advisory initiatives. Keeley also leads on the delivery of recruitment for the Brierley group of Companies, sourcing talent for roles ranging from Street Lighting Electricians to Architects. Keeley is a level 6 qualified careers adviser and provides impartial careers advice to school students, in addition to planning programmes to raise awareness of jobs and careers in local government. Highly organised, with a desire to engage and consult with clients and candidates, Keeley will lead a recruitment campaign in an extremely engaging and effective manner for all concerned.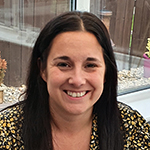 Lauren Mosley
Resourcing Solutions Senior Advisor
Lauren has a background in business psychology, along with experience of research and development of bespoke employee engagement and self-awareness tools for businesses and is a qualified assessor. Lauren initially supported our internal services with their large volumes, hard to fill and senior campaigns and school recruitment; assisting schools to effectively recruit to teaching roles. Her current focus is the delivery of resourcing solutions to our health and adult services; meeting their specific recruitment challenges, working with managers to achieve an effective, modern and agile approach to staff resourcing and fulfilling staff resource requirements including the future workforce. Lauren's experience has brought with it a wealth of knowledge allowing her to offer advice and guidance to managers and clients in order to help resolve their recruitment needs.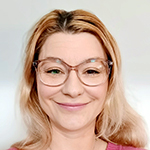 Miroslava Daw
Digital Marketing and Resourcing Adviser
Mia leads the online channel communication, management of brand awareness and lead generation for our digital platforms that enable Resourcing Solutions to grow commercially and expand our business. These digital platforms include websites and social media channels. Mia focuses on key performance indicators for each specific channel and searches for continuous improvement by delivering compelling recruitment campaigns for hard to fill roles that positively position the sector, organisation and place.