Meet the Team
Comprising passionate experts across a range of fields, such as recruitment, schools, teaching, social care, marketing and social media, our team is at the heart of what we do.
"We wanted to personally thank you and your team for the wonderful job you did in relation to the recruitment process for our new Managing Director position. We are under no illusion that the sheer amount of work, running around and planning that took place in the background was key to the success of the very smooth and seamless process to the outside world."
Lisa Winward, Chief Constable, North Yorkshire Police
Andrew Brodie, Chief Fire Officer / Chief Executive, North Yorkshire Fire and Rescue
Key members of our team are: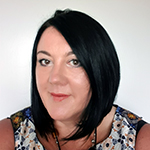 Sarah France-Gorton
Head of Resourcing Solutions
Sarah is responsible for all aspects of resourcing and leading the resourcing solutions service. Sarah has significant experience of delivering resourcing solutions and talent acquisition across sectors having worked in the recruitment industry and operational management. Whilst Sarah heads up all initiatives delivered by the service her specialisms include: executive and specialist talent sourcing and campaign management, resourcing strategy and staffing solutions, attraction, agency workers and interims, DBS / safeguarding and recruitment operations.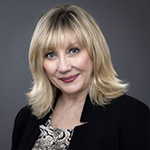 Penny Keatings
Resourcing Solutions Business Partner
Penny has responsibility for delivering a professional retained executive search service for director and senior level appointments. With a previous background in law, she has many years' experience in all aspects of search and selection which spans both the public and private sectors. She has successfully run numerous high profile campaigns for executive and non-executive director positions and also specialises in supporting with hard to fill assignments for internal and external clients.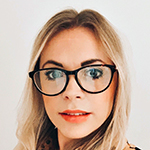 Jessica Marshall
Resourcing Solutions Business Partner
Jess has extensive resourcing experience gained from 12 years of working in both the private recruitment sector and from within our operational recruitment team. Jess leads and develops our strategic approach for recruitment campaigns which includes corporate, specialised and high volume positions and manages our recruitment hub, leading our resourcing approaches in the health and social care sector. Jess was involved from the concept of the recruitment hub, so has worked directly with care providers to identify their needs and plan and develop how the service can support these requirements.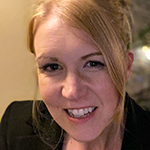 Keeley Metcalfe
Resourcing Solutions Business Partner
With over nine years working in the resourcing solutions team, Keeley has a wealth of experience across all aspects of the resourcing agenda. Keeley is currently leading the strategic management of young person's talent, engaging volunteers, supporting staff programmes and career advisory initiatives. Keeley also leads on establishing commercial development opportunities for the team. Keeley is a qualified, registered careers adviser and provides impartial careers advice to school students, in addition to planning programmes to raise awareness of jobs and careers in local government. Highly organised, with a desire to engage and consult with clients and candidates, Keeley will lead a recruitment campaign in an extremely engaging and effective manner for all concerned.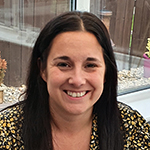 Lauren Mosley
Resourcing Solutions Senior Advisor
Lauren has a background in business psychology, along with experience of research and development of bespoke employee engagement and self-awareness tools for businesses and is a qualified assessor. Lauren initially supported our internal services with their large volumes, hard to fill and senior campaigns and school recruitment; assisting schools to effectively recruit to teaching roles. Her current focus is the delivery of resourcing solutions to our health and adult services; meeting their specific recruitment challenges, working with managers to achieve an effective, modern and agile approach to staff resourcing and fulfilling staff resource requirements including the future workforce. Lauren's experience has brought with it a wealth of knowledge allowing her to offer advice and guidance to managers and clients in order to help resolve their recruitment needs.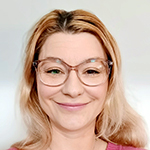 Miroslava Daw
Digital Marketing and Resourcing Adviser
Mia leads the online channel communication, management of brand awareness and lead generation for our digital platforms that enable Resourcing Solutions to grow commercially and expand our business. These digital platforms include websites and social media channels. Mia focuses on key performance indicators for each specific channel and searches for continuous improvement by delivering compelling recruitment campaigns for hard to fill roles that positively position the sector, organisation and place.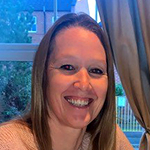 Sarah Ruocco
Resourcing Solutions Adviser
Sarah brings a wealth of recruitment and resourcing knowledge to Resourcing Solutions, having worked within the council's human resources service for a number of years, and having previously been a manager of the operational recruitment team. Sarah's experience includes a variety of specialisms; advertising campaigns, operational resourcing issues, redeployment / outplacement support for staff, resourcing policy and guidance, young person's recruitment portfolio which covers apprenticeships, internships, graduates and work experience.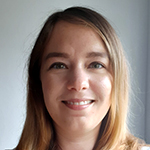 Ashley Benford
Resourcing Solutions Specialist
Ashley has a particular focus on providing vital resourcing services to the Brierley Group and wider partners. These Council owned companies operate in a commercial context and are required to achieve sustainable growth and profits, specifically to enable the Council to continue to reinvest so as to better meet customer needs and invest in the residents and communities of North Yorkshire. Prior to joining us Ashley worked for over ten years in commercial agency recruitment. She was part of a team carrying out end to end recruitment supplying temporary and permanent staff to the new homes industry.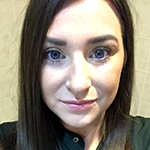 Shelby Young
Resourcing Solutions Adviser
Shelby works within the Recruitment Hub where she brings her experience in both public and private sector recruitment to lead on the delivery of resourcing solutions to our health and adult services. Her main focuses are overcoming specific recruitment challenges, working with managers to achieve an effective strategy to staff resourcing, fulfilling staff resource requirements including the future workforce and facilitating the need for agency sourcing in times of crisis. Shelby has a previous background in healthcare recruitment allowing her to offer advice and guidance to managers in order to help overcome their recruitment needs and challenges.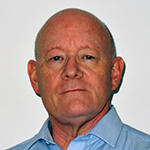 Neil Forster
Resourcing Solutions Adviser
Neil has ten years' experience as a careers adviser / team leader with the National Careers Service. He is currently working to develop, grow and deliver the employability and career advisory service offered by Resourcing Solutions. In addition to helping individuals with their career choices, he has substantial experience supporting companies and employees through redundancy situations. He has worked in conjunction with numerous other organisations such as the Local Enterprise Partnership, the Department for Work and Pensions, and local government. Prior to his career with the National Careers Service, he worked in recruitment, specialising in finance / accounting and financial services. His time in recruitment followed a long career in banking and insurance. He also delivers head teacher and senior management recruitment, supporting staff campaigns and by provides additional advice and guidance to refugees within the county.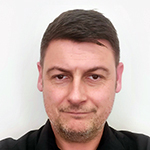 Garry Morrison
Resourcing Solutions Adviser
Garry's background is working within education recruitment management and he has over five years' experience of specialising in primary, secondary and further education recruitment. He also has experience within the careers service and he has volunteered as a school governor and pupil mentor. His role within Resourcing Solutions is to work in partnership with schools across North Yorkshire to help them recruit the best teachers and support staff. Garry recognises the importance of education in children's lives and he is committed to helping pupils across North Yorkshire get the best possible start in life.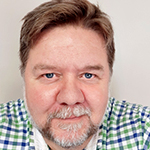 Grant Hopkins
Resourcing Solutions Adviser
Grant has thirty years of experience within the education sector, he was a headteacher (LLE) for 15 years and has supported national and regional boards of organisations including the National College and Schools North East. He has been a governor at three schools and has supported the recruitment of headteachers in various capacities. Grant's experience within the sector is enabling him to support the recruitment of headteachers and his vast knowledge of the role enables him to work closely with colleagues across schools, giving them an unique perspective of the process of headteacher recruitment.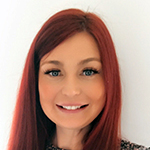 Leanne Auton
Resourcing Solutions Coordinator
Leanne manages the 'hard to fill' roles within the Children and Young People's Service. She feels her role is genuinely rewarding, helping to make a difference by supporting children, young people and their families in North Yorkshire. Leanne has transferred her skills having previously worked in coaching, HR and recruitment positions. Leanne's day involves working on bespoke recruitment campaigns, supporting managers with the recruitment process and system and providing dedicated support and guidance through pre-employment checks. In addition, Leanne works within the 'Home' team dealing with general queries from the wider council, raising assessments for our external customers and assisting with the finance side of the team.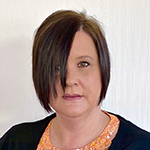 Trish Gourley
Resourcing Solutions Coordinator
Drawing upon her vast HR, training and facilities management operational management background, Trish offers ongoing support to managers to ensure that they meet their recruitment demands. She works closely with services to identify recruitment challenges and uses innovative and creative methods to tackle their recruitment needs. Trish's portfolio includes delivering bespoke resourcing services for hard to fill and large volume campaigns; she utilises her vast knowledge to assist with advertising, assessment days and to offer specialist advice to customers. Having previously worked for a global organisation that recruited across the UK, Trish has a varied knowledge of different candidate markets and uses this to create unique and targeted campaigns. She also acts as the main point of contact for our agency services, liaising between both the supplier and the service to ensure business needs are met.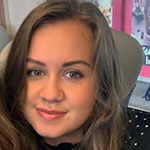 Robyn Winter
Resourcing Solutions Coordinator
Robyn is a Resourcing Coordinator in local government, specialising specifically in recruiting children and families' professionals. Previously, Robyn worked with us in Health and Adult Services, working with external care providers across North Yorkshire to ensure all their recruitment needs are met. She started her career in recruitment following her travels around Australia. Robyn worked for a private recruitment agency working within the healthcare sector, before joining the team in 2019. She has built up her knowledge and understanding of the recruitment process and policies during her time working for the council and thoroughly enjoys building relationships with those she works with.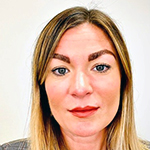 Julie Crichton
Resourcing Solutions Adviser
Julie has a wealth of experience in supporting various different sectors with their resourcing requirements and challenges. Her current focus is the delivery of the headteacher service, creating robust, effective campaigns. Julie's vast knowledge of recruitment processes enables her to work closely with governing bodies, coaching them with their general approach to recruitment and assisting them with identifying key challenges. Her ability to engage with candidates has allowed her to develop a more targeted recruitment process allowing for cost-effective resourcing methods. Highly organised, with a desire to engage and consult with clients and candidates, Julie will lead a recruitment campaign in an extremely engaging and effective manner for all concerned.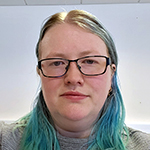 Melissa Humpleby
Resourcing Solutions Adviser
Melissa supports the Corporate Volunteers Program assisting volunteering services across North Yorkshire to take their recruitment of new volunteers online as well as helping to attract new volunteers by advertising their volunteering opportunities. Additionally, she brings her recruitment experience to supporting Ryedale District Council's hiring managers demonstrating best practice and helping with adverts and complex recruitment queries.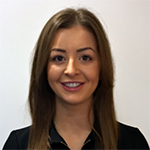 Lucy Icke
Resourcing Solutions Adviser
Lucy has diverse experience encompassing resourcing, recruitment and HR in the private and public sectors. Lucy leads on the council's temporary staffing portfolio, providing advice and guidance to hiring managers about temporary staffing solutions. As part of the temporary staffing agenda, through IR35 tax assessments, Lucy ensures that engagements for temporary staff are tax compliant. Alongside resourcing solutions colleagues Lucy supports the collective delivery of complex and effective resourcing solutions across a wider range of sectors and clients.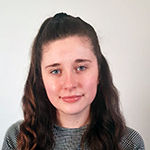 Millie Harris
Resourcing Solutions Employability Adviser
Millie works as an Employability Advisor, supporting local young people to access employment opportunities and develop their employability and workplace skills. Millie's current portfolio focuses on the delivery of the Kickstart scheme, for which North Yorkshire County Council is a Gateway organisation and has helped over 100 young people to secure employment as part of the scheme. Millie is currently working towards achieving her Level 6 Careers Development Professional qualification, in order to support the team with the careers advice and guidance service that they provide.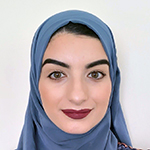 Francesca Floris
Resourcing Solutions Graduate Inclusion and Diversity Officer
Francesca works as the Graduate Inclusion and Diversity Officer, showcasing the council's work on inclusion and diversity, as well as developing avenues to improve and strengthen North Yorkshire County Council's commitment to being an inclusive employer and building a diverse workforce. Francesca holds a first class degree in International Relations from SOAS, University of London, where she was also the elected Women's Officer. Francesca previously worked as a digital content officer within the Muslim charity sector, with a focus on social media management and content production.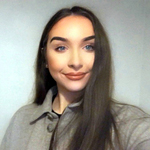 Kaitlin McMillan
Resourcing Solutions Coordinator
Kaitlin works in our Recruitment Hub providing support with the recruitment of care roles across North Yorkshire. She brings almost ten years of customer-focused experience to the role, working to provide a high quality of service to a wide range of customers and catering to their individual needs. She joined the Council in 2019 as part of the ESS Recruitment Team after completing her BA (Hons) Degree in Photography.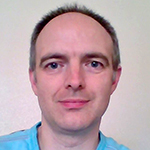 Steve Brown
Resourcing Solutions Social Media Coordinator
Steve is a digital communications and social media specialist with over 18 years of experience in the sector. He has worked successfully in both the public and private sectors, combining creative flair with a high level of organisation and attention to detail. Having worked for Health and Adult Services and the Digital Communications Team at North Yorkshire County Council, Steve brings with him a wealth of experience and implements this to deliver engaging and targeted social media campaigns. He manages all of the jobs social media platforms, monitoring performance and using engaging and innovative techniques to boost our audience following and response and ultimately to ensure that we attract talent to meet our requirements.