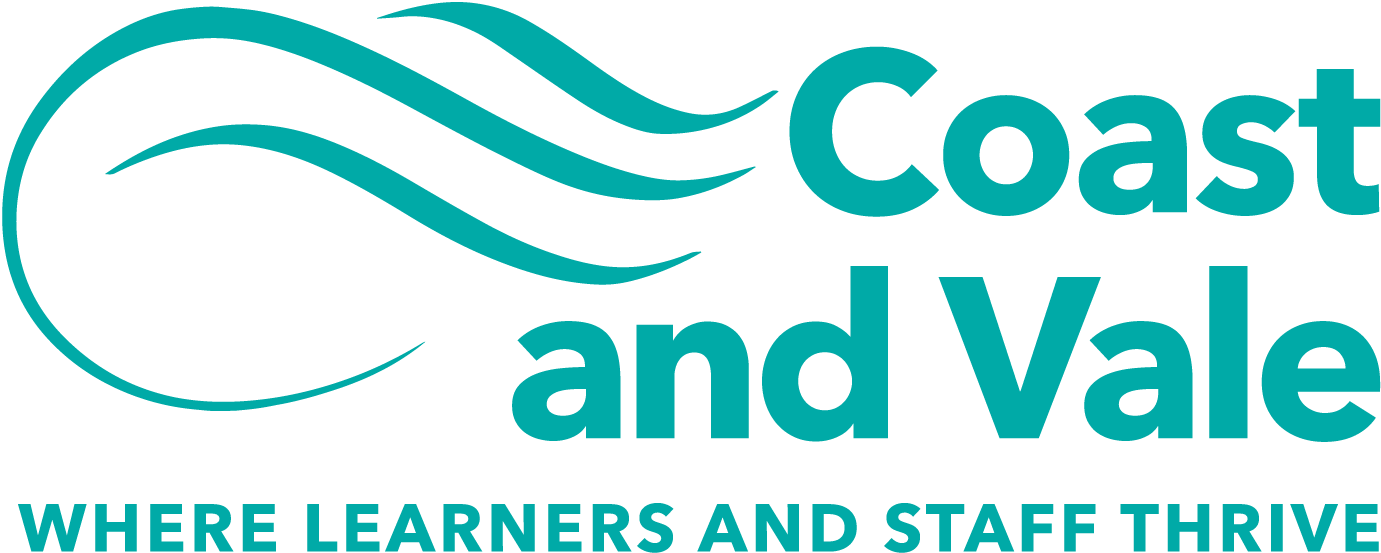 Coast and Vale Learning Trust
Chief Executive Officer
Dear Applicant,
On behalf of the Board of Trustees, I am delighted to extend a warm welcome to you as we seek to recruit our new CEO following the retirement of the present incumbent, Brian Crosby in August 2023. I hope the information provided by the Trust will help you with your decision-making process.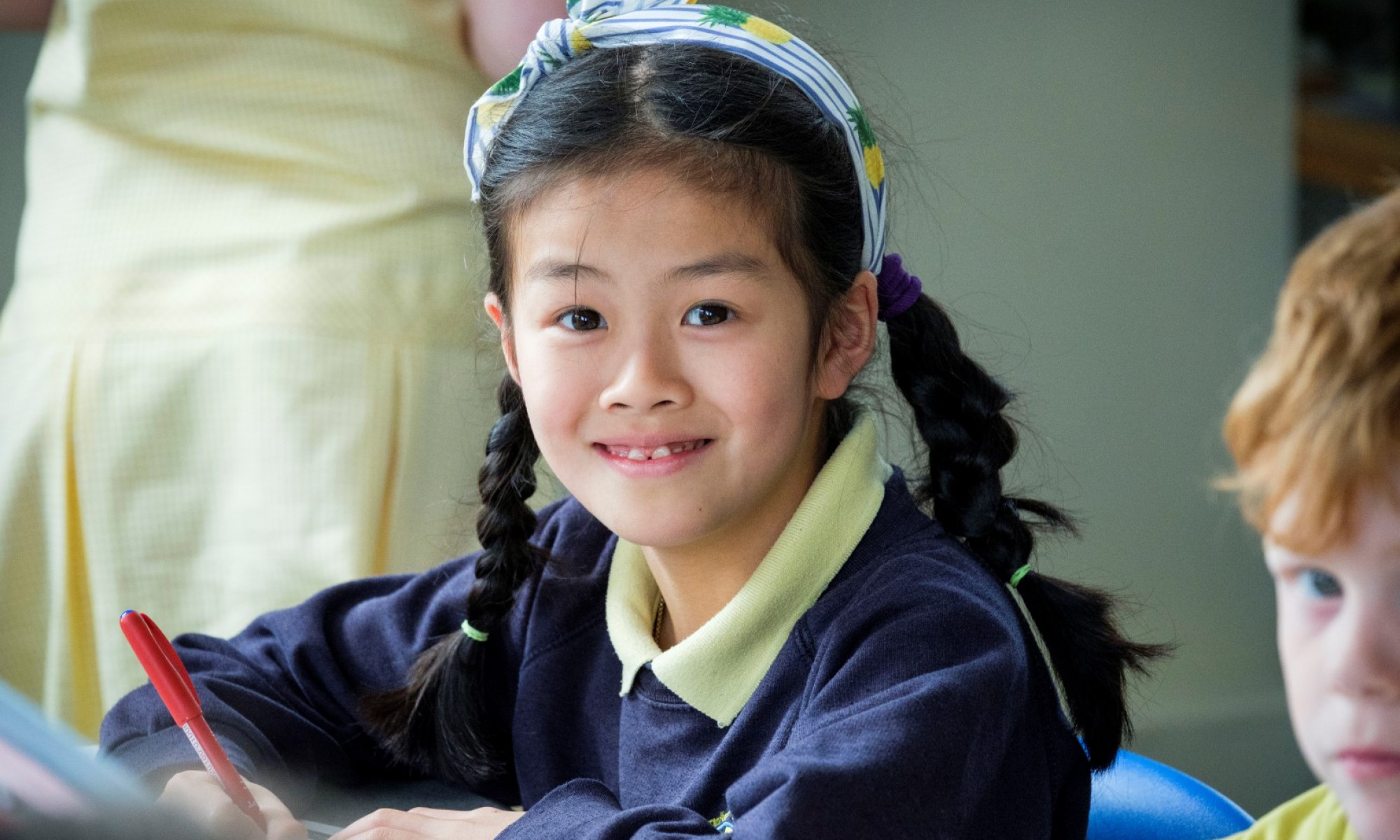 Originally founded in 2018 as Scalby Learning Trust, we have grown rapidly over the last five years. The original two schools, Scalby School and Newby & Scalby Primary School have been joined by four other schools from the Yorkshire Coast and the Vale of Pickering. To reflect our vision for every child on the Yorkshire Coast to be in a good school, we changed the name to Coast and Vale Learning Trust, as we sponsored a school in Pickering. We have great ambition to further extend our family of schools and are actively having conversations with prospective schools looking to join. Our area of interest is from Whitby in the North, to Bridlington in the South and from Scarborough in the East to Pickering in the West.
We consider Coast and Vale Learning Trust to be a unique and special place to work. Our communities are at the heart of everything we do and is our ambition that every school in our Trust becomes the local school of choice where both learners and staff can thrive. We believe that diversity and individuality are important to the success of our Trust.
In seeking to realise its mission statement and achieve its strategic objectives, the Coast and Vale Learning Trust Board are committed to:
The principle of meaningful educational partnership between our primary and secondary schools
Expanding the number of schools in the MAT, only where this enhances the education of learners already within the Trust and the quality of education for those joining
Collaborative working with other stakeholders and institutions for the benefit of local learners whether or not they are in the Trust
To this end, we are looking for a visionary leader who will build upon the success of our outgoing CEO. They will need to be strategic thinkers who can inspire and collaborate with our staff to achieve our vision. As a Trust, we are committed to harnessing the qualities of leaders we appoint to provide outstanding education for every student in our care and expect our CEO to facilitate and drive this positively and visibly, reaching beyond Coast and Vale Learning Trust to do so.
For an informal and confidential conversation about this opportunity, please contact Helen Poole on 07890 055186.
We thank you for considering this exciting and challenging position and we look forward to reading your application and meeting you in person.
Yours sincerely,
Roger Cannon                   
Chair of Trustees, Coast and Vale Learning Trust
LEARN MORE ABOUT OUR CEO OPPORTUNITY
Coast and Vale Learning Trust
Post: CEO
Number on Roll: 3239
Commencing: September 2023
Salary: DIR 69 – 75 £111,584 - £129, 727 depending upon experience
Contract: Full time, Permanent
Our new CEO will have:
The passion to build great schools that put the needs of the learners of our region at the heart of them
A successful, significant and demonstrable track record of strategic leadership experience within an education setting, which includes achieving rapid and sustained improvement
The ability to put together and inspire a highly effective team to support both educational improvement and provide support services, as well as experience of successful working with Local Governing Committees and Trustees
A successful track record of strategic planning and human and financial resource management
The ability to work with a variety of external stakeholders, at the local, regional, and national level
Experience across a range of school types and sizes
Successfully led significant organisational change
Experience managing and promoting the reputation of the Trust to networks and external stakeholders
We can offer you:
A Trust with social responsibility at its heart, with ambition to enrich the community through quality education
Staff, Trustees and Governing Bodies that are committed to providing support on all matters including more sensitive or difficult issues including the wellbeing of all staff members
Happy, caring schools, with well-behaved children who respect each other and have a passion for learning
The opportunity to work in partnership with our dedicated staff, parents, trustees, governors and local community
An excellent location in a beautiful coastal area
Learning and Enrichment opportunities, which aims to give every child a love for learning and enriching experiences
An opportunity to further develop staff who deliver a high quality of teaching that increases knowledge and understanding and fosters an enjoyment of learning
Mentoring from an experienced colleague to provide valuable peer support
Ongoing CPD including professional qualifications. The Trust has membership of both the CST (Confederation of School Trusts) and the NGA (National Governance Association), both of which offer regular webinars and other training events
A competitive remuneration package
If you are looking for an exciting challenge and can bring your experience, commitment, drive and energy to deliver our vision for our wonderful children and motivated staff, we would love to hear from you.
For an informal, confidential conversation about the role please call Helen on 07890 055186 or email helen.poole@northyorks.gov.uk. Helen has been engaged to support us with recruitment to this key role.
Trust Visits
Visits are invited; to arrange a visit by appointment only please contact Helen.
Key dates:
Application closing date: Midnight, Wednesday 8th March 2023
Shortlisting: Tuesday 14th March
Interviews: Thursday 23rd and Friday 24th March
When applying please consider the following:
Supporting Information
The supporting information section of your application should clearly evidence your ability to meet the requirements we have outlined in the person specification. This will be used to shortlist applicants for this role and therefore it is imperative that you provide evidence as requested.
References
When completing your application, please provide two employment referees, one of which must be your most recent employer
Safeguarding
We are committed to safeguarding and protecting the children and young people we work with and expect all our staff and volunteers to share this commitment. As such, all posts are subject to safer recruitment process, including an enhanced DBS check. An online search will be undertaken as part of the recruitment process on information available in the public domain. Candidates should disclose anything that may be relevant in line with Keeping Children Safe in Education. We have a range of policies in place which promote safeguarding and safer working practice across our Schools.
We are an equal opportunities employer and welcome applications from all sections of the community regardless of age, gender, race, ethnicity, disability, sexual orientation, social background, religion or belief.  We want to recruit the right people for the Trust, from the widest possible backgrounds, to make the most of each individual's different knowledge and experience.
Your privacy is important to us. By submitting your personal data or information to us, you agree this will be handled in accordance with the Trust's "Privacy Notice Recruitment" which can be found on our website.
The Council advertise vacancies and process applications on behalf of schools and external organisations (third parties) in North Yorkshire. The Council are not responsible for the recruitment/employment practices of third parties and accept no liability in relation to the vacancy and any subsequent recruitment/employment processes. Further information on how we process your data can be found here.