 City of York Council - Head of Building Services (Council Housing Maintenance, Improvement & Compliance)
Salary £53,441 to £60,140 per annum (pay award pending) plus relocation support
Welcome Letter from Michael Jones
Welcome, and thank you for your interest in learning more about City of York Council ("the Council") and our exciting new role for Head of Building Services.
As the Head of Housing Delivery and Asset Management, I am proud to be part of a team which is currently recognised as the Housing Team of the Year by the Local Government Chronicle. As a Council and city we place significant importance in our social housing and strive to provide the best homes we can to our residents. Both our new build and repairs and maintenance programmes have benefited from considerable investment over the years, but we are not complacent and we are always striving for continual improvement. Against this backdrop now is the perfect time to become part of our team and make sure we continue to build on our strong reputation. Housing is a very high priority for the Council – it is vital that our housing provision is best in class, providing affordable and sustainable living options for our residents, both now and in the future. Some of our homes have celebrated their 100 year birthday recently and this role creates an opportunity to leave your own lasting legacy for future generations.
The role represents a great opportunity to improve the lives of our residents by leading our repairs, maintenance and investment team, providing good quality homes for the families living in our 7,500 council homes.  You will have the chance to utilise your strategic thinking at the same time as driving the delivery of great operational day to day services for our customers. This senior management role will support our ambition to work together alongside our residents as one team, working in positive and responsive ways, always listening and improving our services. You will work to ensure that we invest in, and plan for the future, ensuring we support safe, sustainable, affordable and good quality homes.
Our residents consistently tell us that the quality of our repairs service and our investment into their homes is one of the most important factors in their health and wellbeing. This role is vital in leading this critical service.
We strive to be customer focused in all that we do. You will utilise data and commercial acumen to drive value for money investments in our council homes. We aim for all of our homes to meet decent homes standards, to be EPC C rated or higher, to achieve 100% health and safety compliance and to ensure empty homes can be re-let as quickly as possible. You will be responsible for an annual £10m capital budget and £9m revenue budget in order to meet these objectives.
I am looking for an exceptional candidate who can deliver on the big ambitions of the housing team. It is an exciting time to be joining as we work to be Regulator ready and we are striving for continuous improvement in how we work. You must be a strong leader, be able to create a positive 'can do' approach throughout the team and collaborate at all levels, at the same time as being able to hold difficult conversations when required. Experience of delivering high value projects which put the customer first is essential. You must be able to manage budgets, balance investment decisions to achieve value for money and to work effectively with both internal trade teams and procured external contractors. You will take a long-term asset management approach to how we work. Strong communication skills are essential as you support a positive culture, working constructively with elected members and senior managers.
If this sounds like you and you would like to lead this vitally important service, we would love to hear from you. Support and training can be provided to fill gaps in knowledge and experience. Most important is having the passion and skillset to provide a strong service for our varied customers, to ensure their homes are safe, sustainable, affordable and good quality.
You will find that the role will provide you with the kind of professional challenge and complexity you will naturally aspire to as an ambitious leader - our size means that we are large enough to provide the rich mix of complexities facing local government, but at the same time we are small enough to enable you to get things done - we are not tied up by bureaucracy and red tape. We are a stable authority with a new administration, our resources and finances are well managed, and you will be welcomed by an experienced and hardworking team, united in our ambition for York residents. Finally, York is a compact and beautiful city which is regularly voted as one of the best places to live - it is well connected with great schools and a fantastic history.
If you are interested in joining our team and are inspired to help lead the next phase of our journey, we look forward to your application. In the meantime, following an initial conversation with our recruitment partners at The Resourcing Solution, I would be delighted to discuss this opportunity with those who might wish to learn a little more.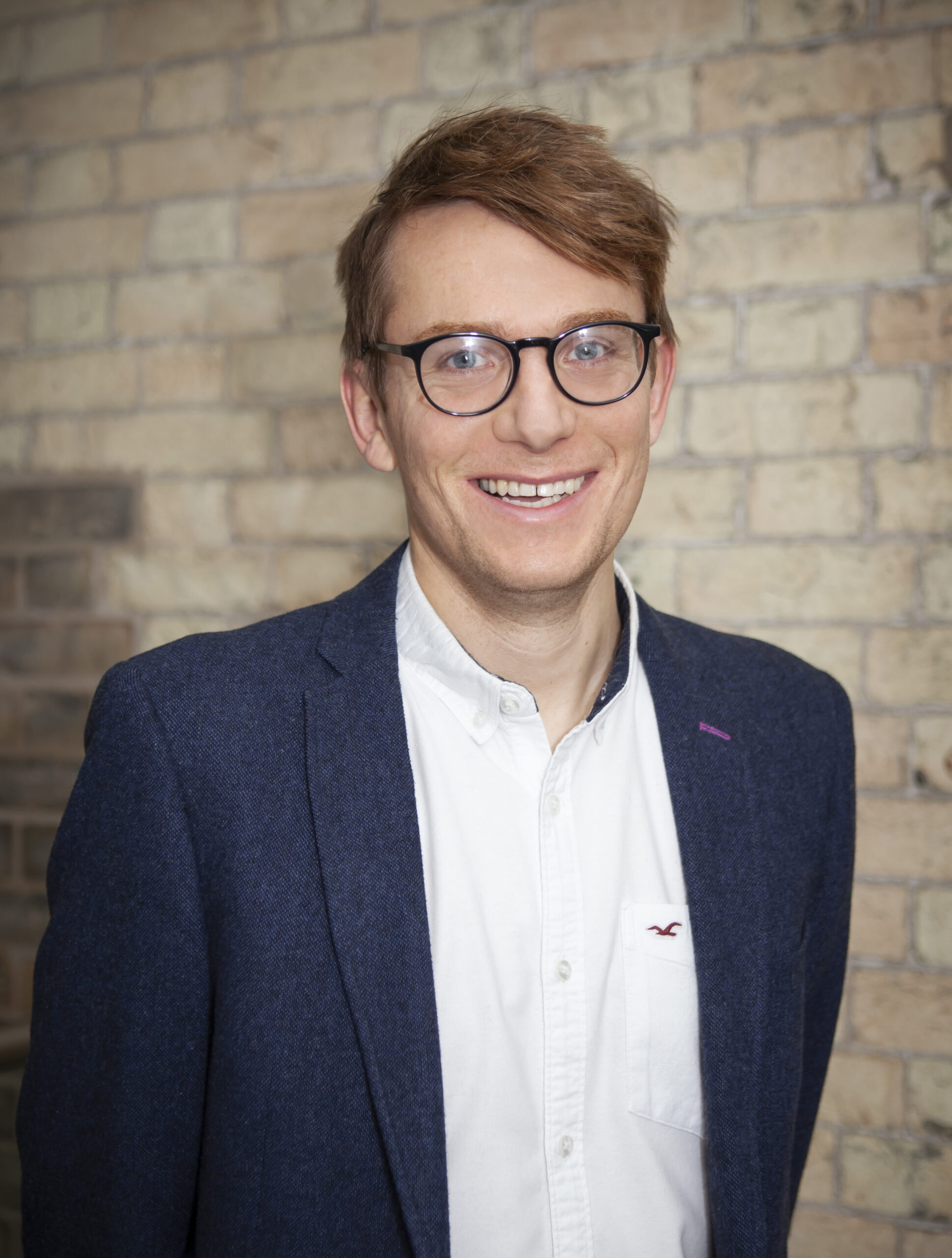 Michael Jones,
Head of Housing Delivery and Asset Management

Job title: City of York Council –Head of Building Services (Council Housing Maintenance, Improvement & Compliance)
Location: York / Hybrid
Contract: Full-time / Permanent
Salary: £53,441 to £60,140 (pay award pending) plus relocation support
You will lead the delivery of effective and efficient repairs, maintenance and investment service for properties owned by City of York Council, and other third party clients. Core responsibilities will include the following:
To develop and maintain effective asset management plans for stock/property funded through the Housing Revenue Account (HRA) or grant funding.
To develop and manage the delivery of a seamless responsive customer focused repairs and maintenance service that is of high quality and demonstrates value for money.
To coach, mentor and develop staff.
To lead the development and oversight of the department's Health & Safety inspection and compliance regime.
To ensure council houses meet Decent Homes Standards.
To contribute to the development and delivery of the Council's Housing Energy Efficiency strategy.
To develop and maintain clear and effective performance and financial management frameworks.
To contribute to the development of the directorate's business and service plans.
To identify budgetary requirements for the service including setting the capital programme.
To develop a procurement plan and oversee tendering and procurement of all work related to areas of building services in line with the council's procurement strategy.
To oversee the effective management of void properties working collaboratively with the Head of Housing Management Services.
To ensure that all works are delivered on time, on budget and that all financial regulations, council policies and procedures are complied with.
To consult and liaise with tenants and resident groups on the effective operation of the service.
To play an active role in representing housing services in council wide and partnership initiatives and encouraging staff to do likewise.
To implement and develop financial control, forecasting and monitoring systems for responsive and planned maintenance works.
To actively benchmark the repairs and maintenance service so we achieve value for money.
To represent the housing service at council meetings and on external bodies as requested.
Play an active leadership role as part of the extended Directorate Management Team and Leading Together groups.

About City of York Council
Now is an ideal time to join the City of York Council.
The new Council Plan (2023-2027) is currently under development and by the time you join us it will have launched. Our new Executive have clearly stated that affordable housing, including the quality of our council homes, is one of their top priorities, presenting us with a great opportunity to work collaboratively with our leaders and residents to continue to improve the services we offer and the quality of our homes. Executive have demonstrated this commitment by allocating an additional £1.8m to be invested into our council housing stock over the coming 12 months. We have recently launched a new Housing Charter which was co-produced alongside our partners and sets a clear positive mandate for how we wish to work.
We are made up of passionate and determined problem solvers working together for the benefit of York. We invest heavily in our staff, providing them with an environment in which they can flourish.
Being a people-centred organisation means investing in the talent and wellbeing of our staff and there are many different ways in which we make this happen, including:
Providing work which gives you the chance to make a difference to the lives of residents and colleagues;
Supportive management, who enable you to thrive and fulfil your potential;
Recognition for your hard work, through talent management and staff awards;
Support through the changing environment we are all living in;
Flexible working practices; and
A reward package which recognises your contribution.
As an organisation we promote professional development, hybrid working, employer supported volunteering and healthy working environments. We also offer a generous benefits package which includes flexi-time, term-time and part-time working options, 25 days annual leave increasing to 30 days upon completion of 5 years local government service, access to the Local Government Pension Scheme together with high street discounts and salary sacrifice schemes.

We are proud of York's status as one of the safest and best cities to live in the UK, engaging our 202,000 residents and 7 m visitors to live healthier, happier independent lives.
We are a vibrant, digital city at the heart of Yorkshire - the best of tradition and the modern. With excellent connectivity by road and rail, the neighbouring towns and cities of Leeds, Hull and Harrogate are in easy reach. National Parks and areas of areas outstanding natural beauty are on our doorstep, with their quaint villages and market towns, whilst the Yorkshire coast provides a retreat ideal for sunny days.
We are known for our considerable assets – we have our internationally important heritage, with strong creative industries and a significant cultural offering. We have strengths as a science city, and our digital infrastructure recognises us as the UK's first Gigabit City. We have a young and highly skilled workforce, and lay claim to world-leading universities and some of the highest performing schools and colleges in the country.
We are ambitious and have set a vision for the Council that we will "establish the conditions that would make the city of York a healthier, fairer, more affordable, more sustainable and more accessible place, where everyone feels valued, creating more regional opportunities to help today's residents and benefit future generations - where local businesses can thrive and residents have good quality jobs, housing, opportunities and access to quality public services. We celebrate and champion the diversity of our population and encourage everyone to play an active role in the city, so that our vibrant economy and rich communities can make York the acclaimed city it is. We are one of the safest cities in the country and offer some of best available education.
A city of Sanctuary and Human Rights, our community is truly multicultural and diverse.  We are the first city in the North of England to set the aspiration to make our city an anti- racist and inclusive one. We are committed to tackling discrimination and improving customer experience in all aspects of services that the Council delivers, including public health, in order to have an impact and bring about positive change to our residents.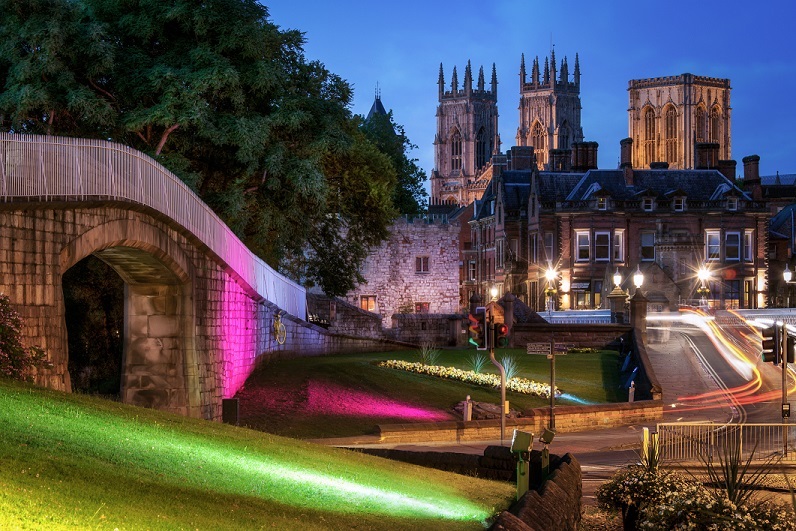 Our thriving retail and visitor economy welcomes millions of visitors every year. We have been recognised as the 'foodie centre of the universe' and our Christmas market is the best in the UK. Our many awards include Sunday Times best place to live, Conde Nast city of best architecture, recently 240m booking.com reviewers voted us the 6th most welcoming place on the planet (and the only place in UK in the top ten!) and in 2018 YouGov found that we are the nation's favourite city. We are friendly, community-spirited, festive and summer-friendly – what's not to like?
If you are relocating to the area to take up the post, subject to the business case being reviewed, we will provide relocation support, see further details below.

Please see links to the following documents below:
Key Dates
Closing: Sunday 8 October 2023 ( midnight)
Shortlisting: tbc
Interviews: 17 October 2023 - (in person at the offices of City of York Council)
Contact us and apply now
For an informal confidential discussion about this opportunity, please contact Penny Keatings on 07811 411462 / Penny.Keatings@northyorks.gov.uk or Leanne Auton 07815 028548 / Leanne.Auton@northyorks.gov.uk our recruitment partners - The Resourcing Solution.
After an initial conversation, we can arrange a further conversation with Michael Jones, Head of Housing Delivery and Asset Management.
Apply
To apply please send your CV including a supporting statement in one Microsoft Word document along with a completed Equal Opportunities Monitoring Form to Leanne Auton at Leanne.Auton@northyorks.gov.uk
It is important that your CV includes: your full contact details (telephone, email, address), full employment history (name of employer, job titles, dates of employment and salary), full education history (qualification, grade, dates and place of study), explanation of any gaps in employment and the contact details of at least two referees including your current / most recent employer indicating whether you consent to us contacting each referee prior to interview. Please also provide details of your current salary and notice period.
Your supporting statement should outline your motivation for applying and how you meet the criteria for the role.
Guaranteed Interview Scheme
To be eligible to apply under any of our guaranteed interview schemes you must meet the minimum criteria for the job.
By this we mean that you must provide us with evidence in your application form which demonstrates that you generally meet the level of competence required for each element within the skills and knowledge section within the job description.
Disabled People
As a Disability Confident employer we will guarantee an interview for all applicants with a disability who meet the criteria above.
The Equality Act 2010 states that someone is disabled if they have a physical or mental impairment that has a substantial and long-term negative effect on their ability to do normal daily activities. Please see How to apply guidance for further information.
Children and Young People in Care
As part of York's pledge to Children and Young People in Care, we will guarantee an interview for all looked after children or those care leavers who have been in care with City of York Council and are aged 25yrs or under and meet the criteria above.
Armed Forces Community 
As part of our commitment to the Armed Forces Community Covenant we will guarantee an interview for any veterans and their spouses who meet the criteria above.
(A veteran is anyone who has served, at any time and for any period, in Her Majesty's Armed Forces).
Within your supporting statement, please state whether you believe you are eligible to apply for either of the above schemes.
We believe in the importance of inclusion, which is why we are always working towards being a more diverse, equitable, and inclusive employer. We welcome applications from people of colour and ethnic minority groups to join and strengthen our senior management team. Learn more about our equality, diversity and inclusion work here.
We will not accept applications from agencies.
Your privacy: City of York Council is committed to protecting your privacy when you use our services. Please refer to our Privacy Statement which explains how we use information about you and how we protect your privacy.