 City of York Council - Assistant Director Adult Social Care
£74,591 – £82,869 (pay award pending) plus relocation support

'Making history, building communities'
Welcome Letter from Michael Melvin Director of Adult Safeguarding
Welcome, and thank you for your interest in learning more about City of York Council and this exciting role.
As Director of Safeguarding I am passionate about making sure that we provide the best quality of life for all our 200,000 residents, both now and in the future. There is a huge amount to be proud of in our beautiful and historic city, including the fact that the majority of our residents are generally healthy and are living well. However, this is not the case for everyone – and so our focus is on working alongside communities and partners, supporting those who need us most so that everyone in York enjoys the best possible health and wellbeing.
I am looking for a leader who shares these core values - who is just as ambitious for the people of York as they are for themselves; has a passion for driving improvements; can form collaborative partnerships with many different stakeholders; knows how to work efficiently within a defined budget; through prevention manages demand and all the while can inspire and encourage their own team to flourish and prosper.
It is vital that we make the best of the resources we have and that we invest in the mental and physical health of our communities. You will be working alongside council colleagues in public health, housing and communities as well as our partner organisations in the integrated care system to make this happen, leading the way in making the most of our partnerships with community organisations and volunteering across York.
Our approach is very much based on working in partnership with organisations, groups and individuals in our neighbourhoods, something for which York has always been renowned, and supporting our communities to become as inclusive as they can be. We will strive to ensure that adults have the best opportunities to and are supported to live as independently for as long as possible. We will work even more closely with our colleagues in the NHS so that those with long term and complex needs are included in their communities as well as having access to the quality health and care services they need.
You will find that the role will provide you with the kind of professional challenge and complexity you will naturally aspire to as an ambitious leader - our size means that we are large enough to provide the rich mix of complexities facing local government, but at the same time we are small enough to enable you to get things done - we are not tied up by bureaucracy and red tape. So this role will provide you with the opportunity to make a significant difference as well as a platform to enhance your career. Finally, we are a stable authority, our resources and finances are well managed, and you will be welcomed by an experienced and hardworking team.
If you are interested in joining our team and are inspired to help lead the next phase of our journey, we look forward to your application. In the meantime, following an initial conversation with our recruitment partners at The Resourcing Solution I would be delighted to discuss this opportunity with those who might wish to learn a little more.
We are also recruiting to a Head of All Age Commissioning, for further information please visit: Job profile (york.gov.uk)
Michael Melvin, Director of Safeguarding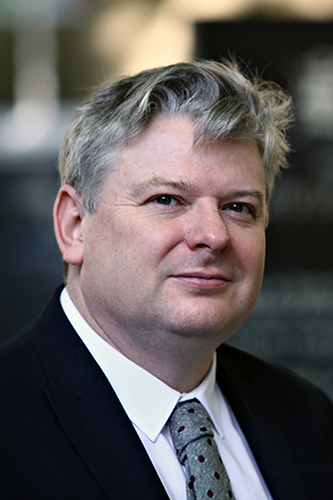 Job title: Assistant Director Adult Social Care
Location: York / Hybrid
Contract: Full-time / Permanent
Salary: £74,591 – £82,869 (pay award pending) plus relocation support
---
As a pivotal member of the adult social care leadership team, you will directly support the Director of Safeguarding and Corporate Director to actively contribute to the strategic management of the Council and ensure the success of our corporate aims and objectives. You will work collaboratively with elected members, directorate peers, other council officers, partners in the wider city and region, building strong external relationships to make the most of opportunities for our residents.
Your focus will be to develop and implement an approach to adult social care that prevents, reduces and delays health and care needs and enables adults to enjoy the best possible health and wellbeing. In particular you will:
Deliver the council's statutory requirements for Adult Social Care.
Develop a community led support approach to adult social care that intervenes early, delivers high quality information advice and guidance and uses strength based practice to help people access the assets of their communities, build resilience and remain as independent as possible.
Deliver the council's duties to protect adults with care and support needs from abuse, neglect and from becoming drawn into terrorist activity, through providing leadership to the multi agency safeguarding system,
Ensure the provision of 24 hour services to those with serious mental health issues requiring the use of the Mental Health Act (1983) through the Approved Mental Health Professional Service.
Deliver services through the use of the Mental Capacity Act 2015 to support and protect those lacking mental capacity including ensuring safeguards are in place where people may be deprived of their liberty.
Deliver the national and local integration programmes through providing strategic leadership into the health and care system, forging relationships and structures that deliver integrated pathways and provision between adult social, other council services, the NHS and the community, voluntary sector and independent sectors.
To be successful in the role your passion drives you to overcome challenges, deliver innovative continuously improving approaches and develop deeply collaborative partnerships working with Corporate colleagues all designed and developed with the people we support. Your leadership inspires your team to be ambitious and deliver improved health and wellbeing outcomes for the residents of this great city.

We are proud of York's status as one of the safest and best cities to live in the UK, protecting and engaging our 200,000 residents and 7 million visitors alike.
We are a vibrant, digital city at the heart of Yorkshire - the best of tradition and the modern. With excellent connectivity by road and rail, the neighbouring towns and cities of Leeds, Hull and Harrogate are in easy reach. National Parks and areas of areas outstanding natural beauty are on our doorstep, with their quaint villages and market towns, whilst the Yorkshire coast provides a retreat ideal for sunny days.
We are known for our considerable assets – we have our internationally important heritage, with strong creative industries and a significant cultural offering. We have strengths as a science city, and our digital infrastructure recognises us as the UK's first Gigabit City. We have a young and highly skilled workforce, and lay claim to world-leading universities and some of the highest performing schools and colleges in the country.
We are ambitious and aim to be a prosperous city for all - where local businesses can thrive and residents have good quality jobs, housing, opportunities and access to quality public services. We celebrate and champion the diversity of our population and encourage everyone to play an active role in the city, so that our vibrant economy and rich communities can make York the acclaimed city it is. We are one of the safest cities in the country and offer some of best available education.
Our thriving retail and visitor economy welcomes millions of visitors every year. We have been recognised as the 'foodie centre of the universe' and our Christmas market is the best in the UK. Our many awards include Sunday Times best place to live, Conde Nast city of best architecture and in 2018 YouGov found that we are the nation's favourite city. We are friendly, community-spirited, festive and summer-friendly – what's not to like?
If you are relocating to the area to take up the post we will provide relocation support, see further details below

'Making history, building communities'
Our Council Plan for 2019 to 2023 sets out our priorities over the coming years and details what steps we'll take to ensure York continues to make history and build communities. https://www.york.gov.uk/CouncilPlan
We've focused our plan on eight key outcomes:
good health and wellbeing
well paid jobs and an inclusive economy
getting around sustainably
a better start for children and young people
a greener and cleaner city
creating homes and world-class infrastructure
safe communities and culture for all
an open and effective council
The Council is made up of passionate and determined problem solvers working together for the benefit of York. We invest heavily in our staff, providing them with an environment in which they can flourish.
Being a people-centred organisation means investing in the talent and wellbeing of our staff and there are many different ways in which we make this happen, including:
Providing work which gives you the chance to make a difference to the lives of residents and colleagues;
Supportive management, who enable you to thrive and fulfil your potential;
Recognition for your hard work, through talent management and staff awards;
Support through the changing environment we are all living in;
Flexible working practices; and
A reward package which recognises your contribution.
As an organisation we promote professional development, remote working, employer supported volunteering and healthy working environments. We also offer a generous benefits package which includes flexi-time, term-time and part-time working options, 30 days annual leave increasing to 35 days upon completion of 5 years local government service, access to the Local Government Pension Scheme together with high street discounts and salary sacrifice schemes.

Contact us and apply now
For an informal confidential discussion about this opportunity, please contact Penny Keatings at Penny.Keatings@northyorks.gov.uk or Leanne Auton at Leanne.Auton@northyorks.gov.uk our recruitment partners - The Resourcing Solution
Apply
To apply please send your CV including a personal statement in one Microsoft Word document to Penny.Keatings@northyorks.gov.uk by midnight on Sunday 2 October 2022.
It is important that your CV includes: your full contact details (telephone, email, address), full employment history (name of employer, job titles, dates of employment and salary), full education history (qualification, grade, dates and place of study), explanation of any gaps in employment and the contact details of at least two referees including your current / most recent employer indicating whether you consent to us contacting each referee prior to interview.
Your personal statement should outline your motivation for applying and how you meet the criteria for the role.
We will not accept applications from agencies.
This is a politically restricted post as defined by the Local Government and Housing Act 1989.
This role will be subject to an Enhanced DBS check, together with any other pre-employment checks that are applicable to the respective role.
Key dates
Closing: 2 October 2022 (midnight)
Shortlisting: 3 October 2022
Assessment & Interview dates: First stage assessment (remote): Thursday 13 October 2022;
Final Panel Interview (in person at the offices of City of York Council) : Friday 14 October 2022
Your privacy: City of York Council is committed to protecting your privacy when you use our services. Please refer to our Privacy Statement which explains how we use information about you and how we protect your privacy