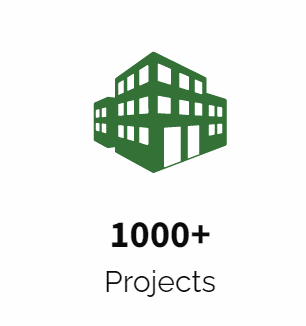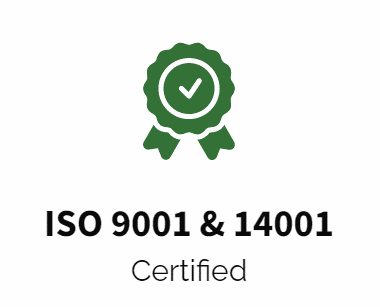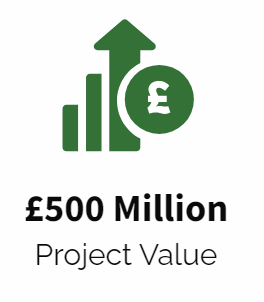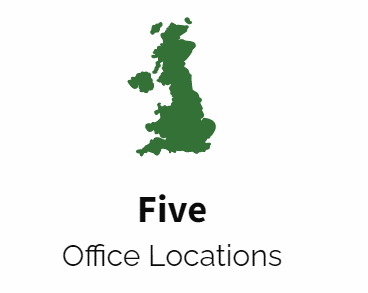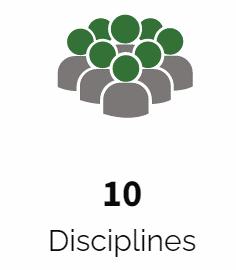 Due to our continued expansion, we now have fantastic opportunities for highly experienced Structural Engineers to join our multi discipline workforce. We have the following opportunities available:
Technical Director - Salary: £60k- £75k
plus benefits and relocation allowance

Associate Structural Engineer - Salary: £60k - £68k
plus benefits and relocation allowance

Principal Structural Engineer - Salary: From £50k
plus benefits and relocation allowance
Contract: Full-time (40 hours)/ Permanent
Location: Flexible across our office locations (3 days per week) and 2 days working from home with the requirement to attend our Northallerton office once a fortnight.
Office locations: Northallerton, Otley, Durham, Kendal, Cockermouth and Scarborough
Our experienced Structural Engineers develop innovative and affordable solutions to a wide variety of projects, overcoming challenges by providing a comprehensive advisory, feasibility and design service from conception to completion. We provide services to both new build and refurbishment across all the sectors for both public and private sector clients and include sustainable practice by integrating environmental considerations. The types of projects we are involved with include:
New builds
Conversions
Renovations/Refurbishments
Extensions
Commercial and industrial design
Existing building appraisal
Our range of Structural Engineering services include:
Option appraisals
Feasibility studies
Design, procurement, management and assessment of Geotechnical Investigations
Structural surveys and assessments
State-of-the-art design service in all structural materials
Substructure design
Preparation of drawings and specifications
Value engineering
Technical audits
Align Property Partners hold a unique position of strength in the building design sector; our multi-disciplinary consultancy enables us to deliver total design solutions for our clients providing competitive advantage over single design firms, our size enables us to deliver agile, efficient services driving client value providing financial competitive advantage over the large national design firms.
We provide a wide ranging multi-disciplinary building design consultancy, consisting of Architects, Building Surveyors, Project Managers, Mechanical and Electrical Engineers, Structural / Civil Engineers, Quantity Surveyors, Property Advisors, CDM and Fire Advisors. Our focus is to provide services to both the Private and Public sector clients throughout the North of England.
Our award winning, integrated multi-disciplinary team has over a decade of experience in delivering a wide range of building projects across many sectors.
We have worked hard to achieve ISO 9001 & ISO 14001 accreditation, as well as being corporate chartered members of professional organisations including the Royal Institute of British Architects.
We currently have offices in Northallerton, Kendal, Cumberland, Otley, Durham and Scarborough. Our award winning, integrated multi-disciplinary team has over a decade of experience in delivering a wide range of building projects across many sectors including, Infrastructure, Housing, Education, Industrial and public buildings.
We continue to grow through our success, having delivered over 1000 projects with a capital value in excess of £500 million to our clients.
We are constantly moving our business forward by continually developing our staff and utilising the latest technology including Building Information Management to ensure your solution is tailor made.
We support regional businesses by promoting further training and employment opportunities via our Apprenticeship scheme and structured sponsorship.
We are in the fortunate position of having a large number of public and private sector clients; these strong partnerships provide a stable platform to develop our company and grow our reputation. Although we are very much a stand-alone commercial organisation, the financial stability from our public sector contracts and public sector share-holder provides us with the resource to invest in ambitious growth.
Building on our track record of excellence, is what drives us. Our talented teams are individually creative and united in their ambition to push the boundaries in what we can achieve for our clients. We are ambitious and keen to further elevate our design excellence and innovation to be recognised as industry pioneers.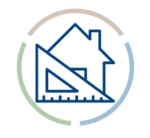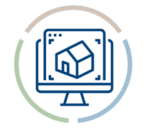 To apply please provide us with your CV including a supporting statement in one Microsoft Word document. Your supporting statement should outline your motivation for applying and how you meet the criteria for the role. Please  send your CV and supporting statement to Leanne.Auton@northyorks.gov.uk
Please also include the contact details of at least two referees including your current / most recent employer indicating whether you consent to us contacting each referee prior to the interview. Please also provide details of your current salary and notice period.
Align Property Partners is an equal opportunity employer and values diversity. We are committed to equality of opportunity for all staff. We welcome applications from individuals regardless of age, any disability, sex, gender reassignment, sexual orientation, pregnancy and maternity, race, religion or belief.
We will not accept applications from agencies.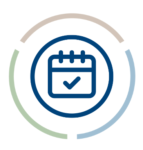 Key Dates
Closing Date: Sunday 11 June at midnight
Please note that we will be organising interviews with suitable candidates upon receipt of application as the campaign progresses and therefore recommend that you apply as soon as possible.