NORTH YORKSHIRE COUNTY COUNCIL KICKSTART SCHEME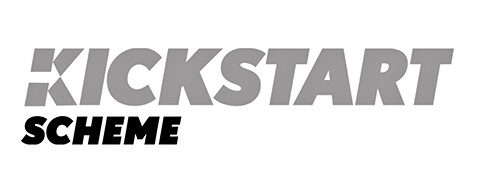 Please note that the DWP are no longer accepting applications as part of the Kickstart scheme, therefore we are unable to accept further expressions of interest from employers. 
What is the Kickstart Scheme?
The Kickstart Scheme is a Government funded initiative announced by the Chancellor on 8 July 2020 as part of the government paper 'Plan for Jobs', with a £2 billion investment in response to the impact of Covid-19. It aims to provide high quality, paid six-month work placements for young people aged 16 to 24, to help them develop skills and work experience to move into sustained employment after their funded placement. The scheme provides access to a pool of young people ready for an opportunity, with the support of their Jobcentre Plus Work Coach, who enrols them onto the scheme. Full details about the Kickstart Scheme is available here.
Testimonials
"Our Kickstart employee has already grown in confidence and has settled in incredibly well. She has shown initiative, is consistently on time, and has been at work every day. Staff working with her have all fed back very positively and having had a catch-up chat after a month of her being here, she has confirmed that she has been made to feel very welcome and feels like she's been here much longer & feels part of the team which is great to hear."
"We are really proud of our Kickstart employee and what she has achieved in such a short space of time."
"Thanks to the Kickstart Team for your prompt reply, it's really appreciated that you always come back to me so quickly"
"I have really loved my time during my Kickstart job and I'm so grateful for the opportunity. The staff are incredible here. I wish I could stay a bit longer but I think I have gained so much that will help me in the future and I agree it's time for me to move onto something bigger."
Young people's application to placements
Once North Yorkshire County Council's application is accepted, placement opportunities will be sent to the local Jobcentre where a Work Coach will select a number of suitable young people who are at risk of long-term unemployment and ready for work. Employers will interview and select a suitable candidate(s).
Funding process
As an approved Gateway organisation for Kickstart North Yorkshire County Council will manage the funding centrally and distribute it to the participating organisations who successfully fill placements. Within a couple of weeks of a young person starting the placement the participating organisation with receive the £1,500* grant upfront for setup costs, support and training. The young person's wages will be paid retrospectively and we understand this is paid in instalments on a monthly basis.
Your organisation must therefore have the funds to pay the young person in advance of receiving the salary funding.
Wraparound support and employability skills offer
An essential element of all Kickstart Placements is the inclusion of Employability Skills and Job Search to support the participant to enhance their opportunity of gaining sustainable employment after Kickstart.  North Yorkshire County Council are developing a robust wraparound support and employability skills package. This will include;
Live webinars focusing on career planning, developing winning CVs / applications and interview skills and;
Access to a suite of online learning modules including communication and presentation skills, timekeeping and employability skills.
To provide a high quality and consistent approach we want all our partner organisations to commit to provide their young people with access to our offer. *In return for preparing and delivering this package on your behalf, we will retain £300 of the £1,500 grant. Your organisation will therefore receive a total grant of £1,200 when the young person starts the placement and, in return, we will provide the wraparound support and employability skills offer.
When your young person starts, we will provide your organisation with relevant details of how to access this support including login details and any dates where applicable. They will require access to an email address and either a smartphone mobile, tablet or laptop.
If your organisation wishes to provide employability / job search support in addition to this that is fine and we would encourage you to support the young people in their active search for jobs as they approach the end of the Kickstart placement.
Frequently asked questions