 City of York Council – Head of Democratic Governance
£58,568 to £66,923 plus relocation support
We are fortunate to have a fantastic city which provides a great place to live for many of our residents - our heritage is world renowned, our culture is unique and our economy is strong. We are proud of York's status as one of the safest and best cities to live in the UK, protecting and engaging our 200,000 residents and 7 million visitors alike.
It is an exciting time to join us; the implementation of a devolution deal with increased funding, our ambitious climate change agenda and our resolute focus on recovery post COVID make our work all the more challenging, interesting and vital in equal measure.
We are looking for a Head of Democratic Governance to play a fundamental role in driving change in governance and ethical standards, helping define our future direction, influencing key stakeholders and delivering service improvements that will raise City of York Council's reputation.
York is an important, prestigious and historic city. You have the opportunity to be an ambassador of the city as you exercise the civic office duties of the role; supporting the Lord Mayor and civic dignitaries, strengthening our reputation regionally, nationally and internationally.
This crucial new role will support Councillors, Officers and Civic leaders to successfully deliver our priorities and ensure that they meet statutory requirements.
This role has been created to strengthen and improve the Council's approach to governance, ensuring high standards of governance are maintained throughout the organisation. With whole City elections in May 2023 and devolution deal investment this presents an exciting opportunity for the post holder to shape, strengthen, influence and further develop a strong ethical governance framework, working in conjunction with Members and Officers.
This is an excellent opportunity for a progressive leader to address the challenges of local government, a trusted adviser, influencing key stakeholders- this is an important strategic role here in City of York Council. This being a new role you have an opportunity to further develop the role and service whilst shaping and enhancing your career.
As a pivotal member of our governance leadership team and deputy monitoring officer, you will directly support the Director of Governance to actively contribute to the strategic management leadership of the Council and ensure the success of our corporate aims and objectives.
You will work collaboratively with other partners in the wider city and regional governance systems; building strong external relationships to certify robust and transparent governance arrangements for the Council and to make the most of opportunities for residents and communities.
We are proud to be home to active and engaged residents together with passionate and committed elected members; transparency and ethical standards are critical to our success and must stand up to the rigor of positive challenge. There is a significant opportunity to harness the voice of our residents; democracy and customer experience is central to tackling the challenges we face.
Following elections next year in 2023 members will set out the Council's priorities for the next subsequent four years, establishing a new Council Plan and constitution. With a newly formed administration for the next four years this presents an exciting opportunity for the post holder. City of York Council typically has cross party representation, where the need for member code, ethics and clarity of vision unites us and underpins strategy and achievement for the residents of this great City. Your role as trusted adviser and deputy monitoring officer means you are the moral compass of the council, steering members and officers to ensuring that we do the right thing in spirit and law.
The Council is always looking to put residents first. We want to celebrate and champion the diversity of our population and encourage everyone to play an active role in the city. In achieving this aim, we work closely with all public sector bodies in the city and the region to achieve the best York.
It's an exciting time to be part of City of York Council. We are looking for an astute, talented and ambitious individual who can make a personal impact on the changes to our organisation and leave a professional legacy in York. This pivotal senior position joins us at a time when we have strong, supportive leadership with great ambition for the future of our Council and for the city itself.
The Council is made up of passionate and determined problem solvers working together for the benefit of York. We invest heavily in our staff, providing them with an environment in which they can flourish.
If you are interested in joining our team and are inspired to lead the next phase of our journey, we look forward to your application. We encourage you to explore your interest with our recruitment partners at The Resourcing Solution to learn a little more.
Janie Berry, Director of Governance & Monitoring Officer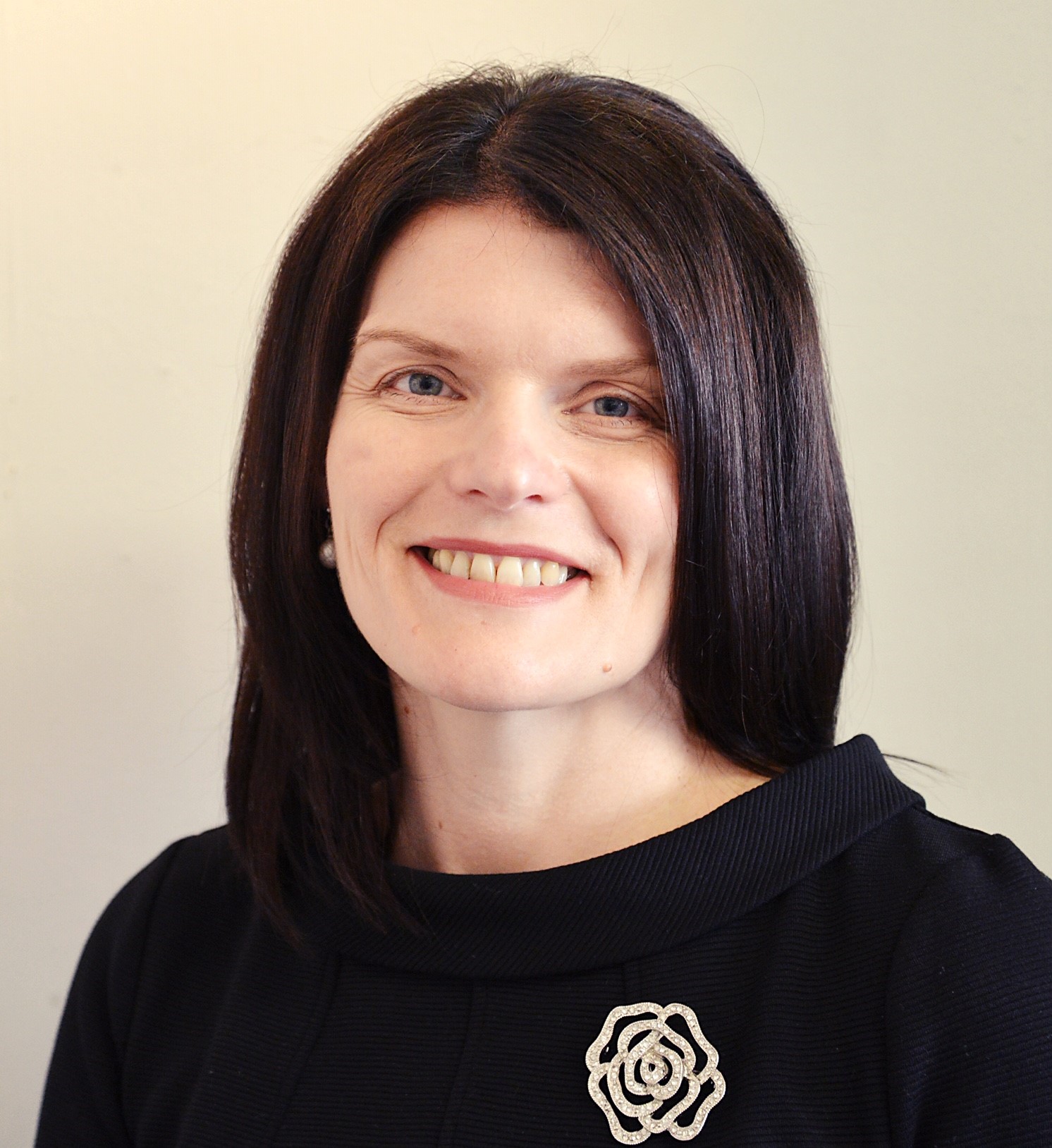 Janie Berry - Director of Governance & Monitoring Officer

We are looking for an exceptional Governance professional with strong leadership, personal resilience, vision and integrity; to help define our future direction, influence key stakeholders and support service improvement. You will lead the governance framework and the Council's decision-making processes to ensure effective and timely decisions are made in accordance with the law and Council Constitution.
The role will be expected to develop a culture of accountability, transparency and empowerment enabling the team to deliver high quality, outcome focussed, risk based and pragmatic advice.
Through this role you will provide challenge and advice to Elected Members and Officers to ensure that council decisions and actions are made correctly and are constitutionally compliant, and that elections are delivered with integrity and transparency.
As the key contact for our Elected Members, you will support, facilitate and manage productive working relationships with all Elected Members and other internal and external key stakeholders.
Part of the role will be to act as Deputy Monitoring Officer for the Council supporting the Monitoring Officer in the performance of their statutory functions.
The successful candidate must have experience of managing multi professional teams at a senior level, contributing constitutional advice and problem solving.
You need to be educated to Degree level preferably in a public administration discipline, or able to demonstrate extensive relevant experience.
Extensive knowledge and experience of managing Elections and Electoral Services, is required along with extensive knowledge of public service/local government arrangements and procedures, with extensive proven experience of administering / supporting formal committee/decision making processes at a senior level.
If appointed, you will join us at a time of great ambition and optimism. If you are determined to make a difference in a world-class city of historical importance, working in a challenging yet rewarding role; we look forward to receiving your application.
Key documents:

History isn't what York is, history is what makes us who we are.
The people of York built and continue to shape this city. York is a place where people and their stories matter, where an individual's everyday experiences are as important as our world-class achievements.
Our city is rich in 2,000 years of history with a strong social legacy. Home to the world's largest railway museum, unique archaeology and historic common land known as "strays". It is a distinct, exciting and beautiful northern city, forward-looking and progressive.
We are a vibrant, digital city at the heart of Yorkshire - the best of tradition and the modern. With excellent connectivity by road and rail, the neighbouring towns and cities of Leeds, Hull and Harrogate are in easy reach. National Parks and areas of areas outstanding natural beauty are on our doorstep, with their quaint villages and market towns, whilst the Yorkshire coast provides a retreat ideal for sunny days.
We are known for our considerable assets - our internationally important heritage, our strengths as a science city, our creative industries and cultural offer, our digital infrastructure, our young and highly skilled workforce, our world-leading universities and excellent schools and colleges.
Our thriving retail and visitor economy welcomes 7m unique visitors every year. We are ambitious and aim to be a city where local businesses can thrive and residents have good quality jobs, housing, opportunities and access to quality public services. We celebrate and champion the diversity of our population and encourage everyone to play an active role in the city, so that our vibrant economy and rich communities can make York the acclaimed city it is.
We are regularly recognised by Sunday Times as one of the best places to live, Conde Nast city of best architecture and YouGov found that we are Britain's favourite city.
People are generous with their time in building on the strengths and assets in our community to help one another, particularly more vulnerable people in our local community. Residents live in safe neighbourhoods and benefit from first-class education, excellent frontline public services and community facilities.

About City of York Council
'Making history, building communities'
City of York Council was established on 1 April 1996 and is formed from parts of five previous local authorities - North Yorkshire County Council, York City Council, Selby and Ryedale District Councils and Harrogate Borough Council.
We are a unitary local authority providing services to around 200,000 people in an area covering approximately 105 square miles. Approximately 2,610 people work for the council (4,895 including schools). We work closely with partners and our communities to improve and make a positive difference. Delivering a high quality service is at the core of what we do.
As a unitary authority, we are responsible for all government functions within our area (except fire and police).
The Council is made up of passionate and determined problem solvers working together for the benefit of York. We invest heavily in our staff, providing them with an environment in which they can flourish.
Being a people-centred organisation means investing in the talent and wellbeing of our staff and there are many different ways in which we make this happen, including:
providing work which gives you the chance to make a difference to the lives of residents and colleagues
supportive management, who enable you to thrive and fulfil your potential
recognition for your hard work, through talent management and staff awards
support through the changing environment we are all living in
flexible working practices
a reward package which recognises your contribution
As an organisation we promote professional development, remote working, employer supported volunteering and healthy working environments. We also offer a generous benefits package which includes flexi-time, term-time and part-time working options, 30 days annual leave increasing to 35 days upon completion of five years local government service, access to the Local Government Pension Scheme together with high street discounts and salary sacrifice schemes
New to York? We offer a comprehensive relocation allowance for those moving to the region. The region is well connected; within easy reach of North East, Yorkshire and Humber and only two hours by train from London and Edinburgh. The region offers a high quality of life; safe communities, good education, thriving economy whilst being rich in culture and heritage providing you with the residence of choice.
OUR VALUES
As we look to the future, we will always remain true to our core values, which are to:
Work together - share information and knowledge, care about and respect other views, support and encourage each other and our communities.
Improve - challenge what we do and how we can do it better, try new ways of doing things and learn from our experiences.
Make a difference - are honest about what we achieve, deliver our commitments, communicate openly and make our actions count.
Our Council Plan for 2019 to 2023 sets out our priorities over the coming years and details what steps we'll take to ensure York continues to make history and build communities.
We've focused our plan on eight key outcomes:
Well-paid jobs and an inclusive economy
A greener and cleaner city
Getting around sustainably
Good health and wellbeing
Safe communities and culture for all
Creating homes and world-class infrastructure
A better start for children and young people
An open and effective council
Contact us and apply now
Key dates
Closing date: Midnight 22nd February 2022
Assessment & Interview dates: 10th & 11th March 2022
Contact us
For an informal confidential discussion about these opportunities, please contact Leanne Auton on 07815 028548 or Leanne.Auton@northyorks.gov.uk
Apply
To apply please send your CV including a personal statement in one Microsoft Word document to Leanne Auton at Leanne.Auton@northyorks.gov.uk as soon as possible but no later than midnight 22nd February 2022.
It is important that your CV includes: your full contact details (telephone, email, address), full employment history (name of employer, job titles, dates of employment and salary), full education history (qualification, grade, dates and place of study), explanation of any gaps in employment and the contact details of at least two referees including your current / most recent employer indicating whether you consent to us contacting each referee prior to interview. Please also provide details of your current salary and notice period.
Your personal statement should outline your motivation for applying and how you meet the criteria for the role.
These are politically restricted posts as defined by the Local Government and Housing Act 1989.
We will not accept applications from agencies.
Your privacy
City of York Council is committed to protecting your privacy when you use our services. Please refer to our Privacy Statement which explains how we use information about you and how we protect your privacy.