Director of Children's Safeguarding and Care
up to £106k plus £10k market supplement and relocation support
Welcome, and thank you for your interest in this exciting leadership role.
Gloucestershire is a thriving county which is highly accessible and a special place to live and work, and we are committed to investing in its future. This means placing children at the heart of everything we do. What we achieve today in making Gloucestershire a place where children and young people can thrive, develop and reach their potential will shape and influence our communities for generations to come. That's why we want to make Gloucestershire a great place for children to grow up and lead remarkable lives. We recognise that the council has an important part to play in making this happen but equally, we must make sure that individuals, families, communities, businesses and other partners all work together to help us achieve our vision.
We have achieved a lot since our last Ofsted inspection in 2017 but we are still on an improvement journey. We are making progress in improving the quality of our Children's Services but we know we have further to go to make sure that all children and young people get the quality of support that they need and deserve. That is where you come in.
The story so far...
I want to begin by stating that we are looking to fill this vital role at a very important time for us. Our children's services team is on an important journey of change and improvement, and whilst there is more to be done, we are building on significant investment and clear signs of improvement. We have faced some real challenges, but in the last two years we have achieved a huge amount and I am confident that when Ofsted visit us for our first full inspection since 2017, they will see a much improved service. In fact, during the most recent visit in October 2020 Ofsted noted that "Since February, partly as a result of improvement action taken earlier by senior leaders finally coming to fruition, there has been a change of tempo... much of it is now more purposeful, more rigorous, more child-focused and more clearly sighted on impact and effectiveness…"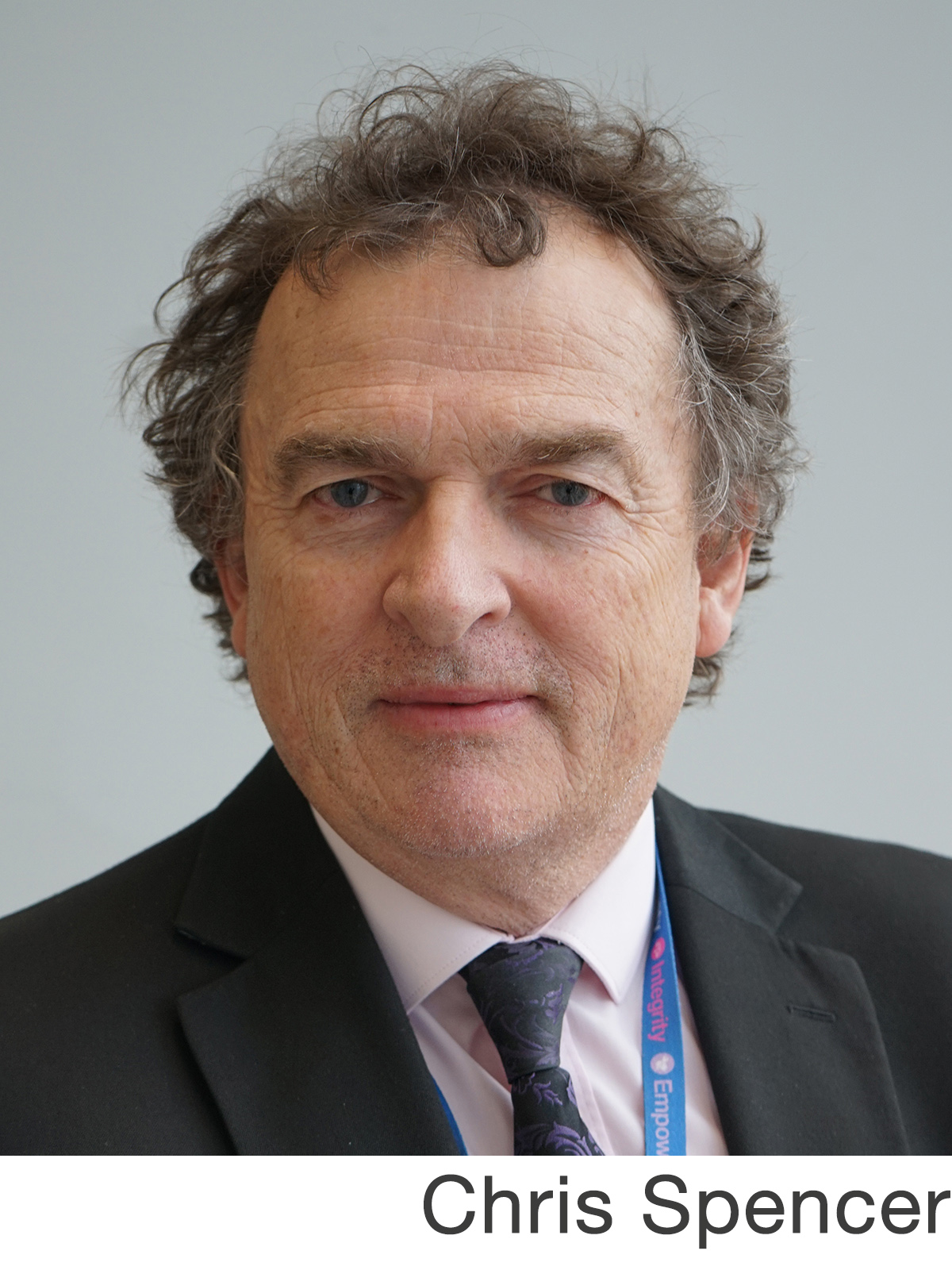 COVID-19 has meant that we don't yet know when a full inspection is likely to be, but we continue to work hard keeping our county's children and young people safe, whilst responding to the unique challenges that the coronavirus has placed upon us.
In the meantime we are in the process of modernising our services through an ambitious transformation programme, so this role will provide you with an exciting opportunity to grow and establish your own team and shape the service for the future. Beyond that, the recently strengthened and energised children's services leadership team is ambitious for our children and young people, and I believe that this role will provide you with the scope to help continue to shape children's services across all functions and could provide a stepping stone to future career development.
I know that lasting improvement will only be sustained by ensuring that we have the most talented and enthusiastic leaders across children's services including our Director of Children's Safeguarding and Care. Our young people deserve nothing less than the very best so if you are that person we would be delighted to meet you.
What do we need?
As a key member of the senior leadership team in children's services you will be working within a whole system approach to improving outcomes for children, young people and their families across the full range of services.
I am looking for an experienced, passionate and strategic leader who really understands the complex and dynamic landscape within which we are working right now. I want an ambitious and talented individual who knows what good looks like, who understands how to bring their team on a journey of improvement and who can motivate and inspire from the front.
You will understand the importance of nurturing and developing relationships with our many key partners including district councils, the police, the health sector and wider volunteer community, but most importantly, with our schools and colleges across the region. Our relationships are already strong but we want to build even further on these foundations to help us achieve our vision.
Why should you join us?
Overall we are a high performing Council, with well-managed resources and finances and strong political support. We have invested heavily in Children's Services (£41M over the last 3 years alone) and will continue to do so to sustain the momentum of improvement. Our senior leadership team is energised and committed, and change is underway. Our interest is in sustainable change rather than quick fixes and our imminent re-inspection is a point in time on the journey to "good".
We offer very good ongoing professional programmes of training and development, from the front line right through to leadership programmes. Our Social Work Academy is a professional development centre for social workers at all levels, from students and newly qualified social workers to heads of service. It aims to embed a 'Gloucestershire Approach' to social work practice, leadership and management and underpins consistency in practice across Gloucestershire children's services.
You will find that you are well-supported in your decision making, backed up and welcomed by an experienced, respectful and hard working team. It's a great time to join us and help us achieve our ambition: "to give every child the best possible chance of a remarkable life, especially those children who are disadvantaged and vulnerable." We have ambitious improvement and transformation plans to create the optimum conditions within which our staff can make a real difference and improve outcomes for children.
To sum up, we are looking for a leader who can:
evidence real authority within the children's services sector with the ability to inspire and lead by example
introduce and embrace modern ideas, instigating real and sustainable change
be outwardly focussed, skilled at building external relationships with our partners
be excited at the prospect of helping to shape the whole of children's services in Gloucestershire
help place the needs of our children's services right at the forefront of partnership working
articulate the strong moral purpose that drives you to achieve for children, families and communities
If you are interested in joining us and are inspired to help lead the next phase of our journey, I look forward to receiving your application. In the meantime, following an initial conversation with our recruitment partner, The Resourcing Solution, I would welcome an informal discussion about your interest in this opportunity.
Chris Spencer, Executive Director of Children's Services, Gloucestershire County Council
About the role
Role: Director of Children's Safeguarding and Care
Salary: £96,414 to £106,650 plus a £10k market supplement and relocation support
The council and its partners are committed to making sustainable improvements to the effectiveness of children's services in Gloucestershire. The post holder is accountable to the Director of Children's Services for the leadership and delivery of all aspects of the children's services improvement plan relating to the quality and impact of practice across social care. You will also be responsible for ensuring the council's compliance with its statutory duties to children in need, including children in need of protection, children in care and care leavers, and for the outcome of Ofsted visits, inspections and reviews of its safeguarding and care services.
As a key member of the children's services strategic leadership team and corporate leadership team, you will ensure the achievement of the council's strategic and service outcomes through an effective, efficient and high performing delivery model. The Director of Safeguarding and Care provides practice leadership for all aspects of children's social care through an integrated delivery model from early help and targeted support to children in need and child protection, to children in care and care leavers. A high degree of flexibility is required across the role, within the delivery function.
Key documents

About children's services in Gloucestershire
A priority for the council is to make life better for our most vulnerable children and young people; a responsibility which the local authority leads but is also shared across all public sector partners.
We want Gloucestershire to be a place where every child can thrive, learn, develop and contribute to their communities and where no child is left behind. It is vital that vulnerable children and young people achieve the best possible outcomes and that children who are in need or at risk get high quality support that makes a real and lasting difference in their lives.
Our vision is to increase the resilience of children and families by promoting effective local partnerships, improving our early help intervention services, extending and improving family support programmes and working closely with all our partners, especially schools to reduce the need for exclusions. We will focus relentlessly on driving up the quality of social work practice and seek to explore alternatives to care and exclusion and do everything we can to make sure children in care and care leavers get the best possible opportunities to grow up healthy, stay safe and do well in education.
Read more detailed information on our children's safeguarding and wellbeing strategy (PDF - opens in new window).

About us
The council has a workforce of around 3,500 people. It is important to us that our staff feel valued, rewarded and have a welcoming and enjoyable place to work in.
What's it like to live and work in Gloucestershire...
Through initiatives like staff engagement surveys, there is a strong focus in the council on listening to our colleagues, so together we can create an environment where our employees feel happy, engaged and equipped to achieve.
The following values underpin the way we work...

We offer a wide range of benefits as part of our employment packages which include:
a defined benefit pension scheme, based on your career average earnings, including the option for additional voluntary contributions
30 days annual leave per annum (pro-rata for reduced hours) plus public and bank holidays
salary sacrifice green car scheme
salary sacrifice cycle to work scheme
option to take part of your salary in the form of childcare vouchers, free of tax and national insurance
free, confidential, counselling and advice for employees, available 24 hours every day online and by telephone
staff discount scheme offering council employees access to great savings
flexible working
For more details see our offer - children's social work jobs (web page - opens in new window).

Live and work in Gloucestershire
Gloucestershire is a great place to live, work and do business. It is a thriving county with a mix of quintessentially English villages and vibrant market towns where most local people enjoy a high standard of living, and levels of health and wellbeing are comfortably above the average for the country. Generally, local people are well-educated, unemployment is low, communities are safe with low levels of crime and Gloucestershire's economy is strong and resilient.
The environment is incredibly varied with a range of different types of landscape, 123 'Sites of Special Scientific Interest' and three 'Areas of Outstanding Natural Beauty', as well as nature reserves and other natural assets.
There are dozens of pretty villages in the Cotswolds where you can base yourself and live the rural dream. At the same time, the region is also very accessible and it is easy to travel to Birmingham, Bristol, Cardiff and Oxford, as well as London.
Key dates
Closing date: midnight on Sunday 26 September
Assessment and interview: week commencing 4 and 11 October
Final interview: 29 October
Contact us
For an informal confidential discussion about this opportunity, please contact either Penny Keatings on 07811 411462 / Penny.Keatings@northyorks.gov.uk or Sarah France-Gorton Sarah.France-Gorton@northyorks.gov.uk from our recruitment partners - The Resourcing Solution.
Apply
To apply please send your CV including a personal statement in one Microsoft Word document to Penny Keatings Penny.Keatings@northyorks.gov.uk by 26 September 2021.
It is important that your CV includes: your full contact details (telephone, email, address), full employment history (name of employer, job titles, dates of employment and salary), full education history (qualification, grade, dates and place of study), explanation of any gaps in employment and the contact details of at least two referees including your current / most recent employer indicating whether you consent to us contacting each referee prior to interview.
Your personal statement should outline your motivation for applying and how you meet the criteria for the role.
We welcome applications from candidates from diverse backgrounds and under-represented groups.
The role will be subject to an Enhanced DBS check, together with any other pre-employment checks that are applicable.
We will not accept applications from agencies.
We look forward to receiving your application with interest, if there is anything we can do to support you throughout your application please do let us know, we are keen to ensure you are well supported.
Your privacy
Gloucestershire County Council is committed to protecting your privacy when you use our services. Please refer to our Privacy Statement (web page - opens in new window) which explains how we use information about you and how we protect your privacy.