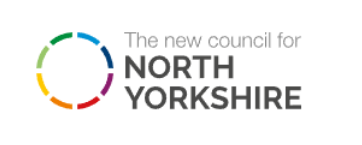 Chief Executive North Yorkshire Council
About the role
---
Job Title: Chief Executive – North Yorkshire Council
Salary: £180k to £197k plus relocation support and returning officer fees (subject to full council approval)
Location: North Yorkshire
---
Magnitude: Population: 611k Budget: c£1.4bn plus £350m capital works Workforce: c10,000 employees
---
As the Head of Paid Service you will ensure that all local government services meet the diverse needs of our residents, communities, economy and visitors including; Children & Young People Services, Health & Adult Services, Housing, Economy, Leisure/Heritage, Business & Environmental Services, Strategic and Corporate support services.
As the eight councils merge to create the new Council, with the Council Executive you will shape the leadership structure of the Council.
As the Head of Paid Service, ensures outstanding strategic and organisational leadership to create, embed and sustain the new Council. The Chief Executive works effectively with elected Members to establish the vision and strategic direction and ensures the Council is appropriately structured, managed and resourced. Act as an advocate for the Council at local, regional and national level enhancing the Council's reputation and influence. You will form robust strategic partnerships to deliver whole system and whole place leadership for North Yorkshire.
The Chief Executive has a key influential role in securing and delivering a devolution deal for York & North Yorkshire, and realisation of the opportunity this brings to our region.
You will undertake statutory duties as Head of Paid Service and properly exercise the authorities delegated to the role of Chief Executive Officer according to the Council's Constitution including acting as Returning Officer and Electoral Registration Officer. Ensuring that all the Council and its subsidiaries statutory responsibilities are met.
In addition to being the Chief Executive for the North Yorkshire Council, you will be shareholder representative for the group of companies owned by the Council ensuring commercial growth and profitability alongside execution of the businesses statutory responsibilities and providing oversight and shareholder direction.
Select file & download: Job Description
Contact us and apply
We encourage further discussions regarding the role with Sarah France-Gorton 07817769261 or Penny Keatings 07811411462 who can arrange discussions with other key colleagues following initial interest.
Please submit one Word document that details a comprehensive CV (including current salary), and supporting statement outlining your suitability for the role. It is important that your written application fully addresses the experience criteria as detailed in the person specification.
You should include contact details for at least two referees, one of whom must be your current/most recent employer. If you specifically do not wish referees to be approached without your permission, please indicate.
We will remove your personal details from your application on receipt to enable anonymised shortlisting, therefore it is important that your application is made using one Word document (please do not send pdf versions)
Please ensure that you have included both your work and home telephone contact numbers and e-mail addresses where applicable.
Applications may be emailed to: Penny.Keatings@northyorks.gov.uk
Key Dates:
Close Date: 26th June 2022
Shortlisting: Week Commencing 11th July 2022
Interviews: 27th and 28th July 2022